Senior Member
Join Date: Mar 2013
Location: Louisiana, United States
Posts: 593
Thanks: 82
Thanked 181 Times in 115 Posts
Fender Eliminator Improvement...
---
So, a few years ago I installed an R&G Tail Tidy that I bought from a well known racer and journalist on this forum.
First thing that I noticed was a lack of support for the tail light. I came up with a fairly simple solution, and it's in its final stage of perfection...
Now, this is not limited to the R&G, and could actually help many of you come up with a little to no cost DIY fender eliminator.
I sourced a replacement Fender Stay (Honda p/n 50186-KYJ-900) which is a relatively cheap $15 or so from the dealer. I cut it just past the crossmember that a single fastener passes through.
I replaced the fasteners that came with the Tail Tidy with 25mm long button head socket screws (eventually, don't mind the chipped paint from MK1 attempt).
From the top side, I reinstalled my cleaned up, repainted, and modified Fender Stay.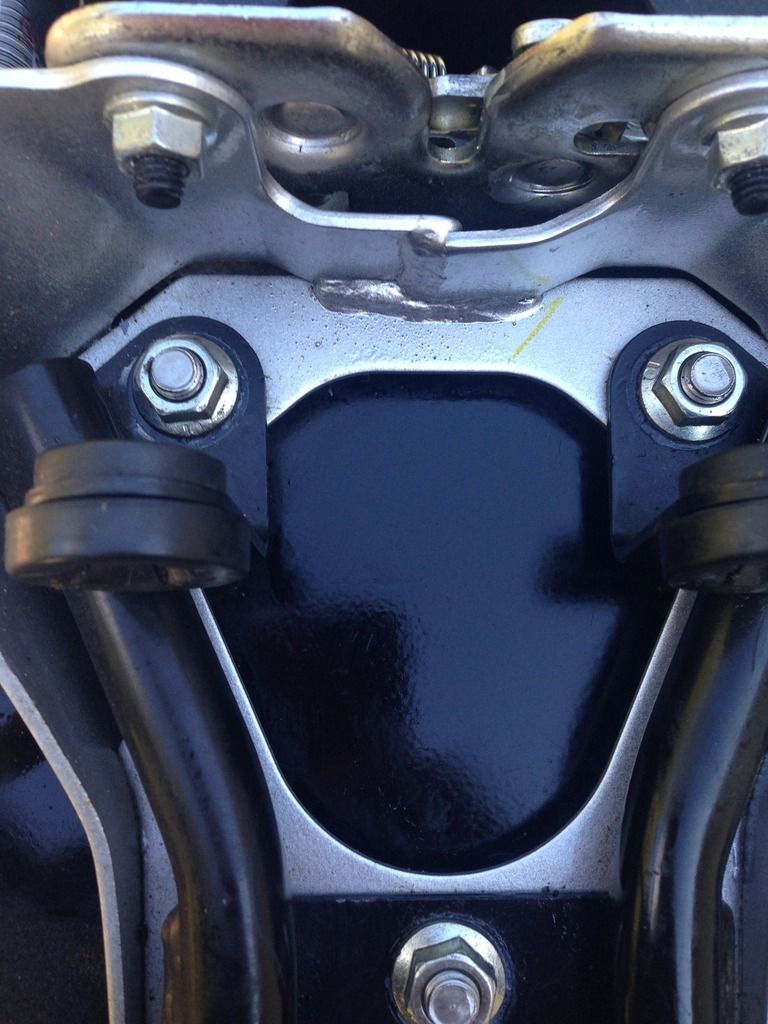 I then rerouted the taillight/rear blinker wiring like so: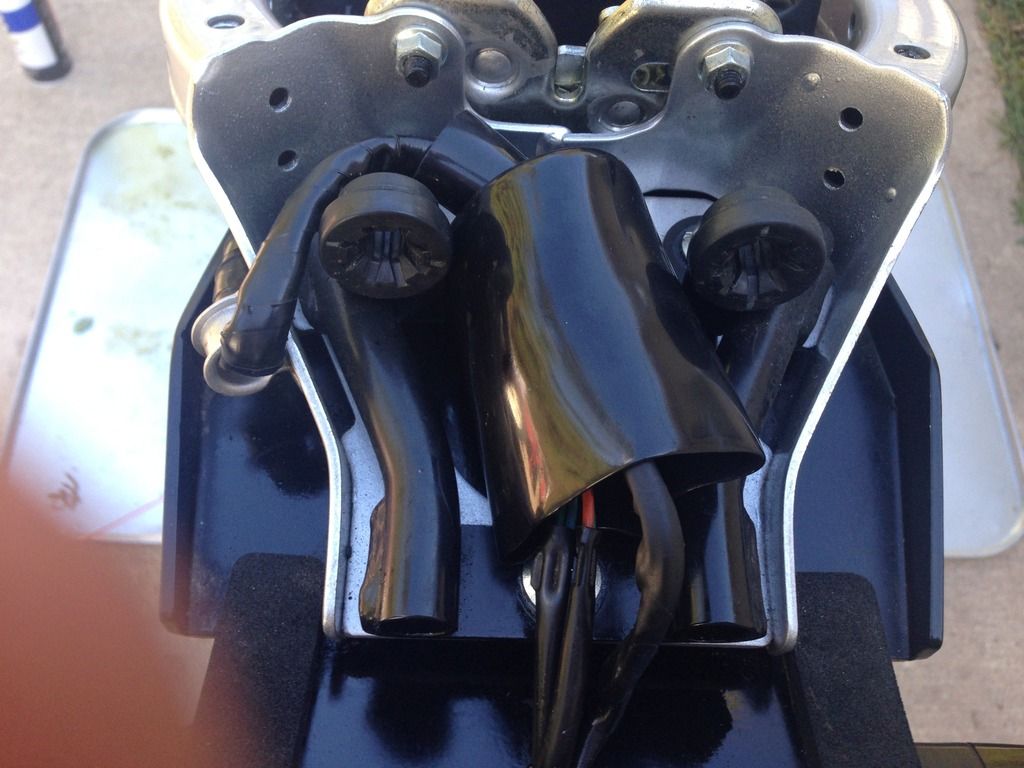 Now then, no more Adventure Bike fender, and the taillight won't flop up and down either.
This could be done utilizing your factory parts, and even Honda fasteners if you so wished. All that would remain is to fabricate up a plate and light bracket or adapt a universal one.
I hope that you all find this useful, and hope to see pics in the future.
Good Luck!
---
CBR250R Repsol Edition
CBR600RR Foot Pegs
Dynojet DFC (2011 Honda CBR 250 Two Brothers slip-on exhaust Stock air filter)
Hella Supertone
Honda Race Kit Rearset Set Back Plates
Graves Mostorsports PAIR Eliminator
R&G Tail Tidy
Termignoni Collector and Conical Exhaust


To view links or images in signatures your post count must be 10 or greater. You currently have 0 posts.

Senior Member
Join Date: Apr 2011
Location: Brookfield, MA
Posts: 1,301
Thanks: 69
Thanked 438 Times in 281 Posts
Nice little Fender Eliminator hack.
Wish I had seen something like this when I had my Hot Bodies Fender Eliminator, it would have been a huge improvement.
Since swapping it out for a Yoshimura one though, I've had no zero issues and it's quite sturdy.
Proving once again that you get what you pay for.
Posting Rules

You may not post new threads

You may not post replies

You may not post attachments

You may not edit your posts

---

HTML code is Off

---