Junior Member
Join Date: Feb 2014
Posts: 2
Thanks: 1
Thanked 4 Times in 2 Posts
New Rider in DFW Area
---
Hey Guys,
Just purchased a 2011 CBR250RA a couple of weeks ago in the DFW area. Not to new to riding. Use to ride a 09' Yamaha R6R in Cali, I currently still ride a modded Honda Ruckus around.
I also cut vinyl stickers as a hobby so if you guys need any decals, let me know too! Relativity cheap.
Looking for fellow riders in the DFW area!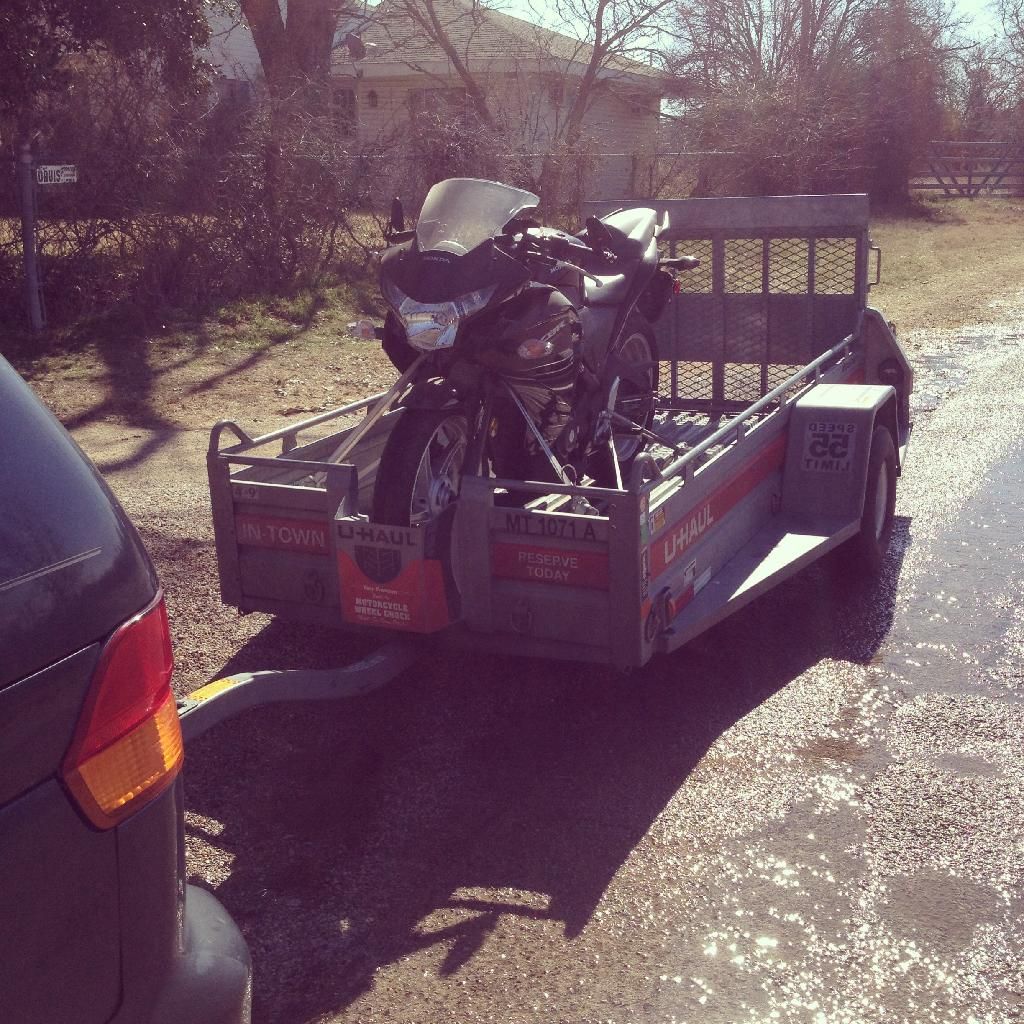 | | |
| --- | --- |
| The Following User Says Thank You to Kpham For This Useful Post: | |
Senior Member
Join Date: Nov 2013
Location: Anacortes, Wa.
Posts: 200
Thanks: 64
Thanked 37 Times in 34 Posts
Kpham, welcome to the forum, glad to see you ("upgraded"
Lots of guys can't survive their Ego, let alone a Yamaha R6, Welcome Survivor, I purchased a 2002 Kawasaki 250 ninja 7 yrs ago after riding all kinds of bigger bikes up to 900cc BMW, Bigger may be faster, but not as Fun as these bikes. The young man I bought my Ninja from bought a R6 thinking he was going ride a 'REAL BIKE' now.
He confessed to me, the thing scared the living "S…" out of him
and he wished he has kept the Ninja. Lets hope he survived that R6, and "upgraded" to another Ninja 250 or One of our CBRs, once again welcome and enjoy your ride.
Senior Member
Join Date: Oct 2012
Location: Sunny Southern California
Posts: 409
Thanks: 178
Thanked 127 Times in 75 Posts
Welcome!
---
. . . It's pointless to race between Starbucks', around here they are 300 yards apart!
Senior Member
Join Date: Oct 2012
Location: Ft. Worth
Posts: 153
Thanks: 51
Thanked 23 Times in 21 Posts
Hello and welcome. I'm in Ft. Worth, and I belong also to Ft. Worth Motorcycle Riders, they all ride S1000RR and CBR1000RR and 600 this and thats. I manage to keep up. As I'm a new rider (1.4 years), I plan on staying on the CBR250 for a couple of more years, and then going to the CBR500R, another notoriously underpowered machine, but until then I'm enjoying it. My friends said I'd outgrow the 250 in 6 months, not so. Enjoy.
---
2014 CBR500R tri-color
Senior Member
Join Date: Oct 2012
Location: Chatanooga, Tn
Posts: 830
Thanks: 238
Thanked 210 Times in 138 Posts
Welcome from the Southeast...
---
"A man who carries a cat by the tail learns something he can learn in no other way." Mark Twain
Senior Member
Join Date: Dec 2011
Location: Bury, Lancashire, England.
Posts: 3,789
Thanks: 1,112
Thanked 1,538 Times in 790 Posts
Welcome aboard Matey.
Senior Member
Join Date: Jan 2013
Location: Northern Ireland
Posts: 198
Thanks: 54
Thanked 37 Times in 36 Posts
Welcome Kpham Ride safe and enjoy the cbr.
Junior Member
Join Date: Feb 2014
Posts: 2
Thanks: 1
Thanked 4 Times in 2 Posts
thanks for the warm welcome guys! i've got an addiction to modding things, hopefully not so with the 250r, but who knows where this will end up leading. I'm getting into moto racing in the TMGP, picking up a Honda NSR soon. looking forward to riding with you guys.
Junior Member
Join Date: Jul 2013
Posts: 5
Thanks: 0
Thanked 0 Times in 0 Posts
Where in DFW are you? I'm in the HEB area.
Senior Member
Join Date: Jun 2011
Location: North East Texas, U.S.A.
Posts: 208
Thanks: 51
Thanked 25 Times in 19 Posts