Parting Out 2012 CBR250RA
---
Hello folks, this was a project I picked up off another member last fall. It's actually the same machine that was in a thread from the user boostfreak. The thread can be found here
https://www.cbr250.net/forum/motorcyc...r-partout.html
Unfortunately costs escalated and I'm pretty much past the practical point of dumping more money into the machine. I purchased many new OEM Honda parts for this, from plastics, headlight, cluster, etc. and many OEM nuts/bolts/fasteners. Used parts were OEM as well.
You can see it did come a ways since boostfreak had it but...
I haven't figured out too much pricing yet but as far parts available go almost everything a stock bike has should be here minus a few things (part of the reason I'm cutting it where it is). The engine ran and shifted fine after I got it to a rideable state. The ABS system as far as I could tell was still fine as well.
I will try and get some pictures up later. Many of the parts are still in the bag, many were opened to verify I was sent the right parts and then they were put back in said bag.
I am located in Manitoba, Canada. When I do get around to splitting off the motor I would ship it from just inside the US border. Most of the other things I will ship here from Canada. I will also be posting a good chunk of the stuff on eBay.
Although I am a new user I can send you a link to my eBay profile or check out svrider.com under the same handle, sv-portal under the same handle, CBR1000RR.net, GSXR.com, etc.
Like I said I ordered quite a few OEM parts...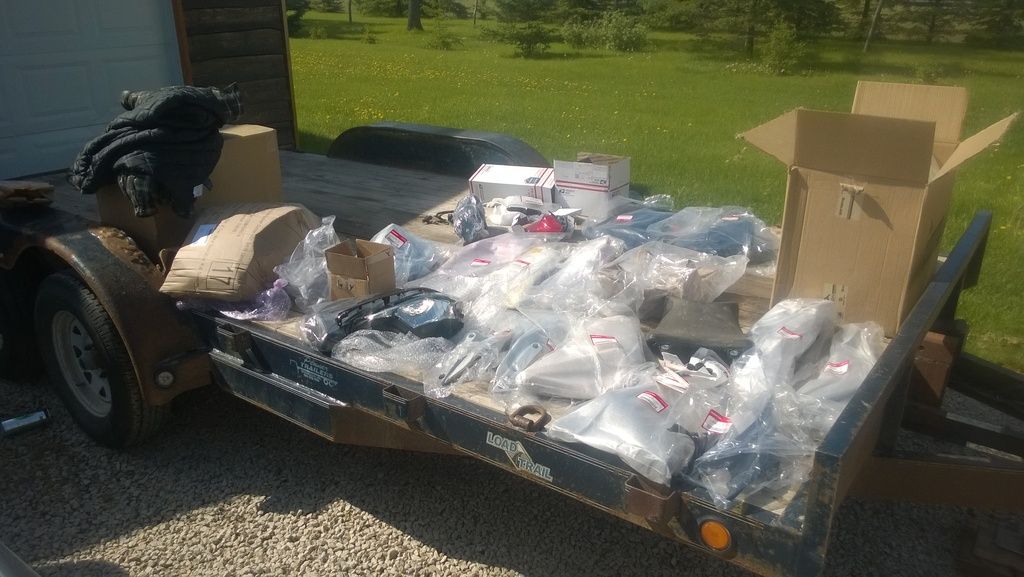 ---
Last edited by MBZuki; 07-21-2015 at

07:06 PM

.
Senior Member
Join Date: Jun 2015
Posts: 132
Thanks: 10
Thanked 4 Times in 4 Posts
Sent you a PM on some parts.
Hopefully in the next week or two I'll start to get to the suspension and brake components.


I will likely be trying to sell nearly all the bodywork as one lot instead of trying to piece it out individually.
Member
Join Date: Mar 2015
Location: Maui, Hawaii
Posts: 53
Thanks: 2
Thanked 19 Times in 13 Posts
Do you still have the 2 side cover next to the gas tank? It's in the 3rd post 3rd photo and it needs to be black as posted. Let me know thanks.
---
2013 CBR250R Repsol Edition
Carbon Fiber Tank Pads & Fuel Cap Cover•CBR300R/F Carbon Style Front Fender & Chain Guard•Low, Narrow Seat•Rear Black Seat Cowl•CBR500R Mirrors•CBR1000RR SE, 2014 MotoGP World Champions Decal•Amber Positioning Lights•Yoshimura R77 Exhaust & Bracket•Frame Sliders•Rear Spools•Fender Eliminator Kit•PSR Levers & Pegs•Shogun Bar End Sliders•Zero Gravity DS DB•Hot Bodies Flush Front Signals•Motordynamics Smoke Sequential LED Tail Lights•K&T Retrofit Projector Headlight
Quote:
Do you still have the 2 side cover next to the gas tank? It's in the 3rd post 3rd photo and it needs to be black as posted. Let me know thanks.
Yes they're still here.
Will try and add some pictures later this week.
Current state of the machine
Engine is tentatively spoken for, leaves the subframe, frame, front end, some ABS sensors/lines, both F & R wheels, clips and controls, gas tank, radiator, and a bunch of plastics and two windscreens left. Also both gauge clusters, one new and mint, the other for parts most likely, a few other small parts I'm probably forgetting...
Two Brothers Carbon Black Series. Has damage as shown.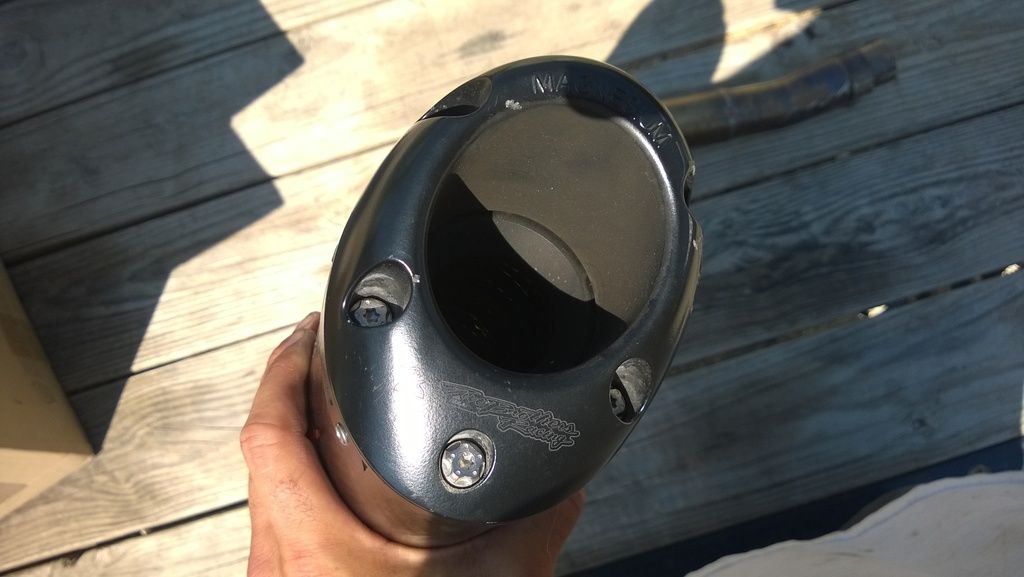 Dented in a little here.
I'd like to sell all the rearsets together if possible. The shifter pedal is new along with the rider's left rearset, have a new rear brake pedal in bag for the right rearset, also replaced a rubber pad on one of those sets, and the pillions are pretty good.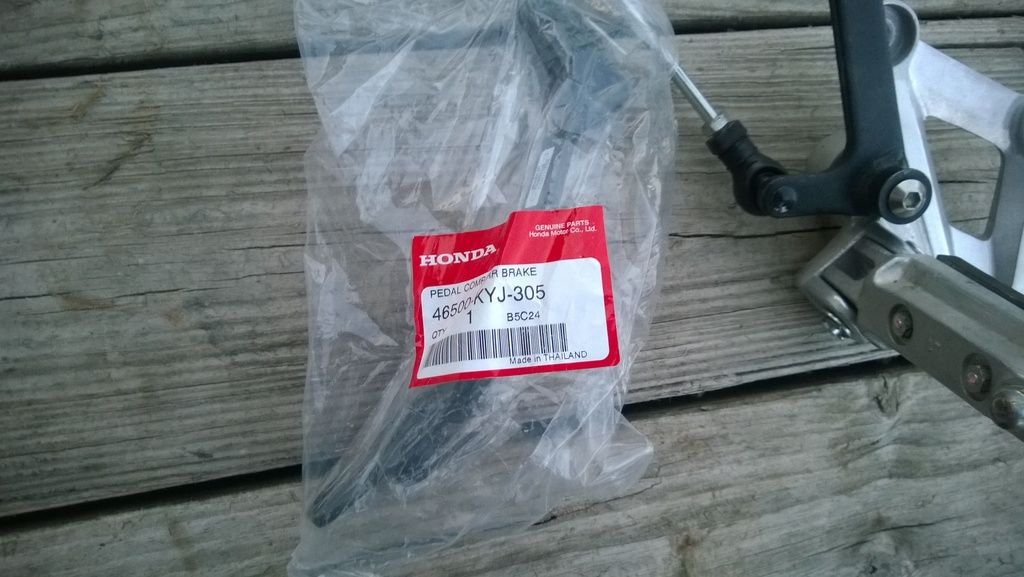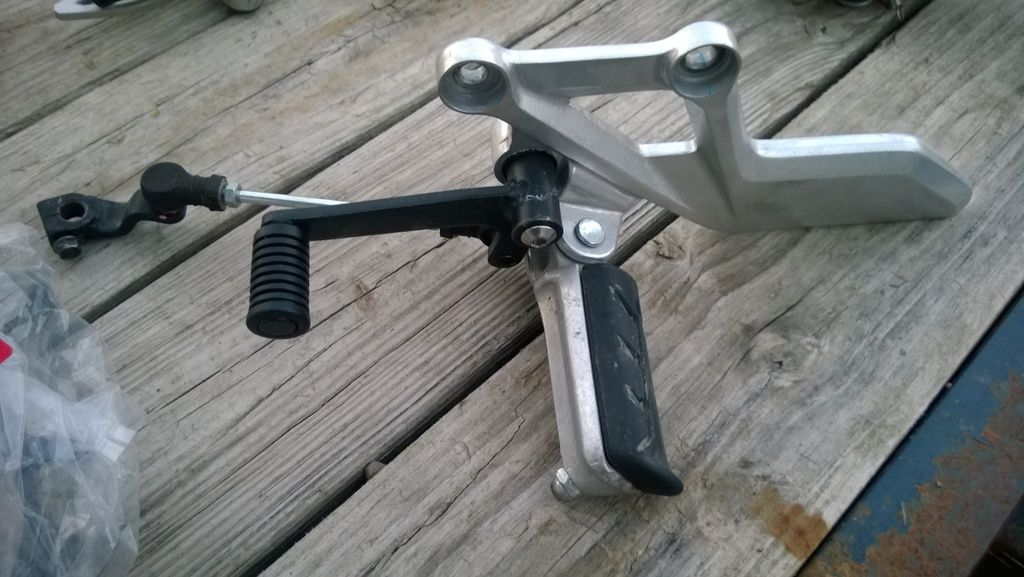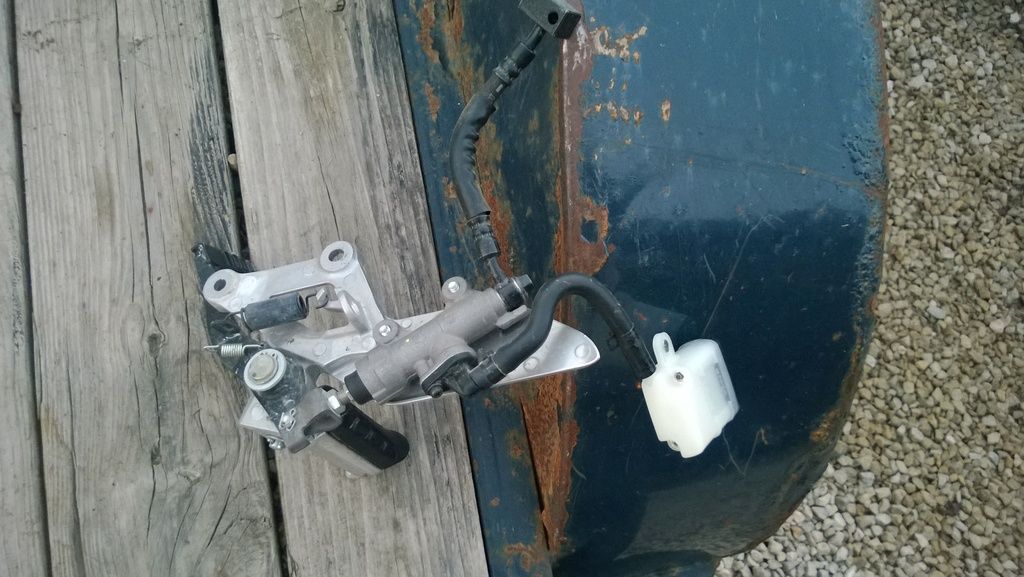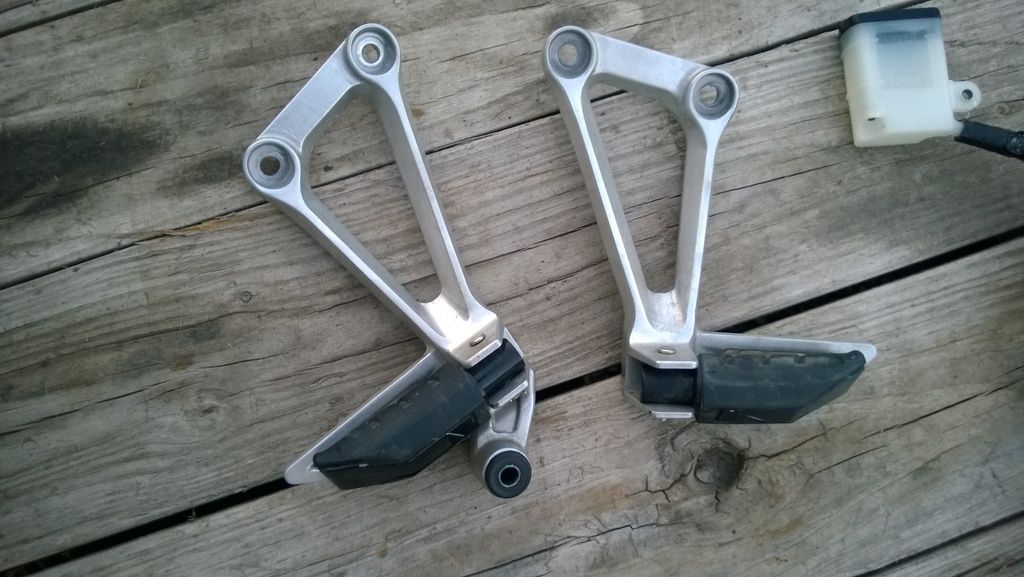 ABS Pump/Modulator and shield.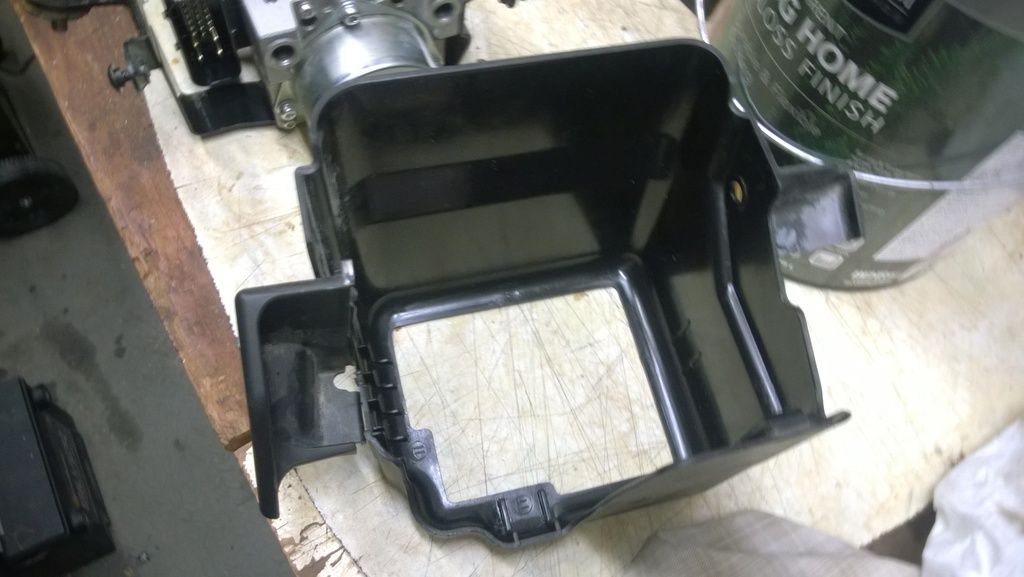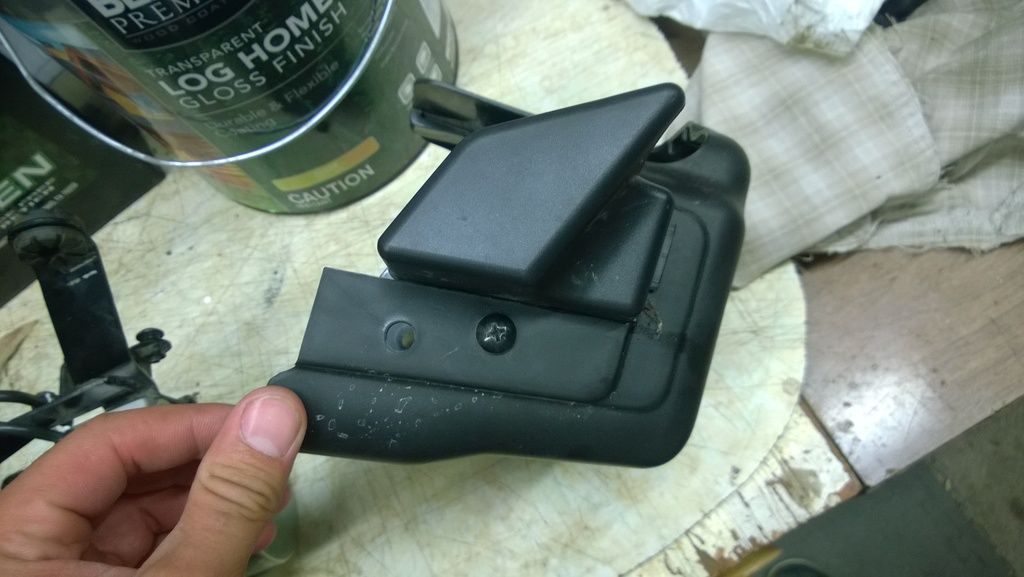 Have a few other pictures of that, just haven't had time to upload to PB.
Posting Rules

You may not post new threads

You may not post replies

You may not post attachments

You may not edit your posts

---

HTML code is Off

---