Discussion Starter
•
#1
•
So here are the photos of my "new to me" CBR250. I purchased it a few weeks ago and have been getting the hang of it mostly at night time. I ended up getting it pretty dirty so I decided I would wash it, seal the paint and give it a wax.
I am a detailer on the side, so I just used the same stuff I used on my car.
I will have to get some degreaser for the wheels, as they are pretty caked with dirt and oxidation, as well as the foot pegs. So unfortunately those look a little dirty.
I used Chemical Guys Jetseal109, and topped with 50/50 wax. I used some Mothers Back to Black on the black plastic trim, and used some leather conditioner on the seat as it felt a bit dry. I ran a simple clay bar (Meguiars and Simonz) over the paint to clean it.
I did not do a thorough detail as I did not have the time, but for now, I think it looks good enough for the road!
On the downside of getting the CBR so clean, I found some marks on the bike that indicate a drop, low speed I assume, that was not indicated to me. I was told it was a brush against the garage, but it was ultimately a drop. I note some damage to the exhaust, the brake pedal, the side mirror and the end of the handle. The most noticeable is the exhaust.
I guess not a big deal, since I plan to replace the exhaust at some point, but I dislike being lied too.
Anyway, to the photos!
Sealing/Waxing phase: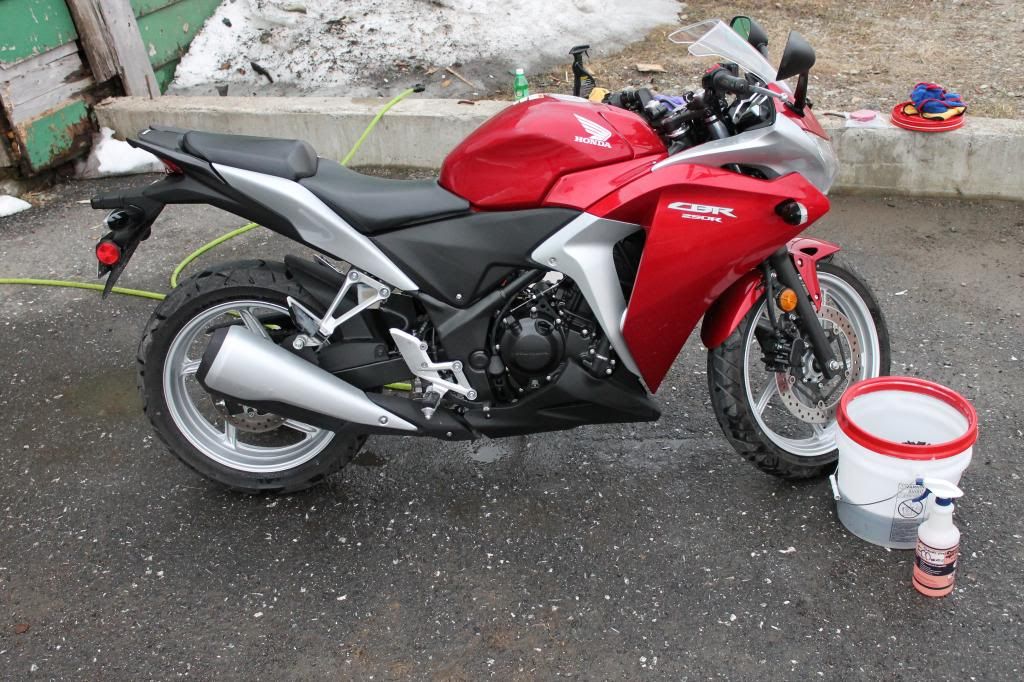 Photos of the damages:
Finished Product!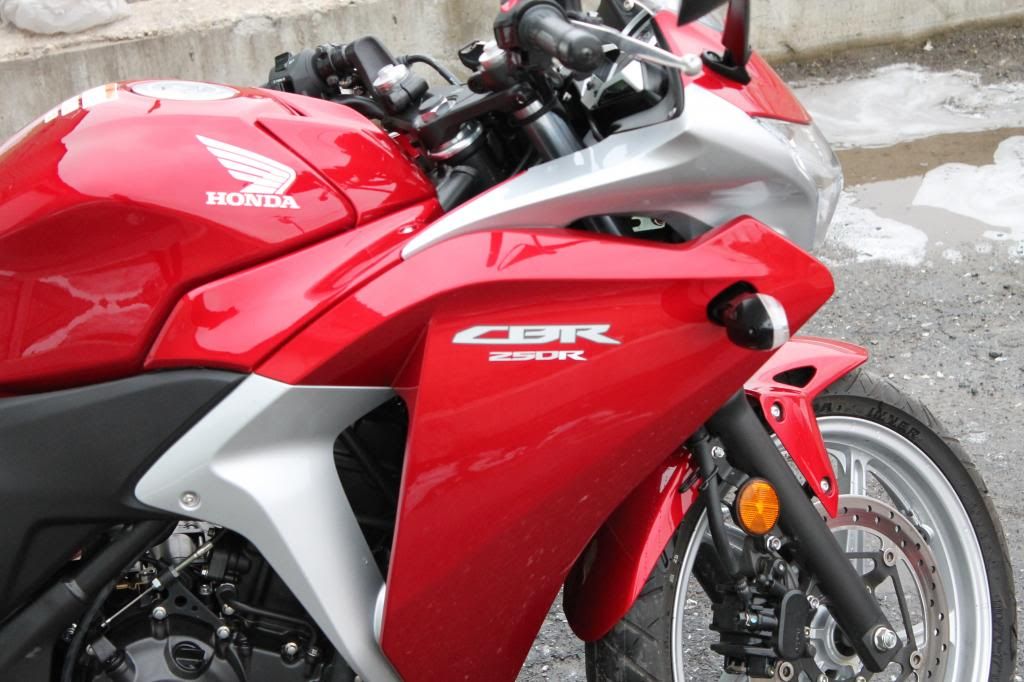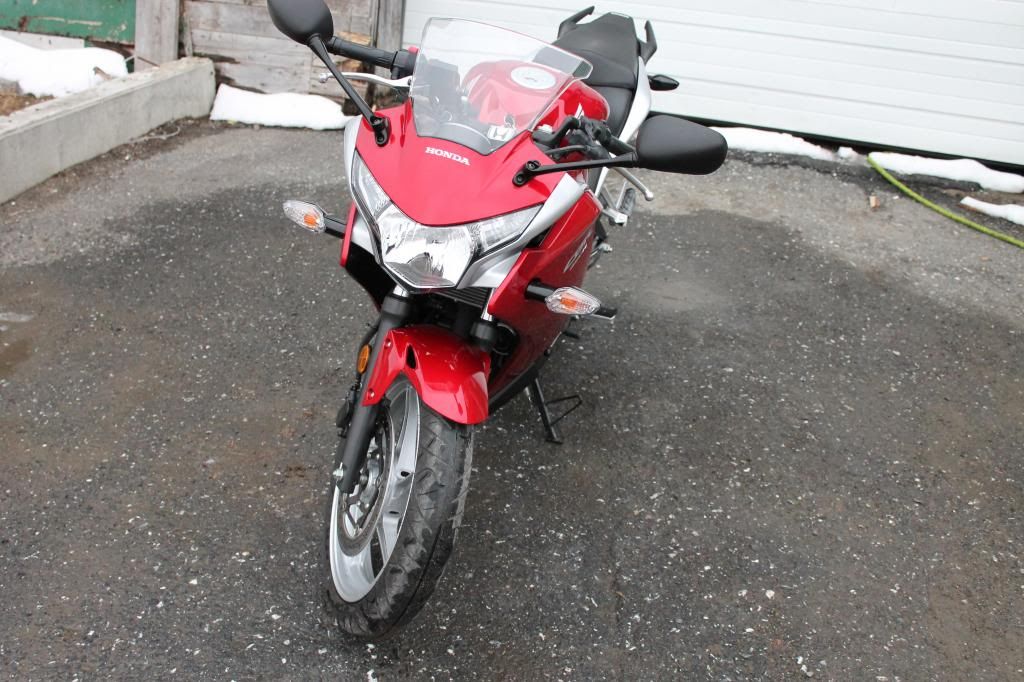 Comments? Suggestions?