Discussion Starter
·
#1
·
Perhaps to the consternation of many, I was able to land a CBR250R the day I learned of this bike's existence. I called more than a dozen Southern Californian dealers and in a stroke of blissful fortune, spoke with a wonderful man in Southern Los Angeles who told me he had 2 in his showroom, one in each color.
I raced down there, plopped down the cash, had the wife drop me off later in the day to bring it home.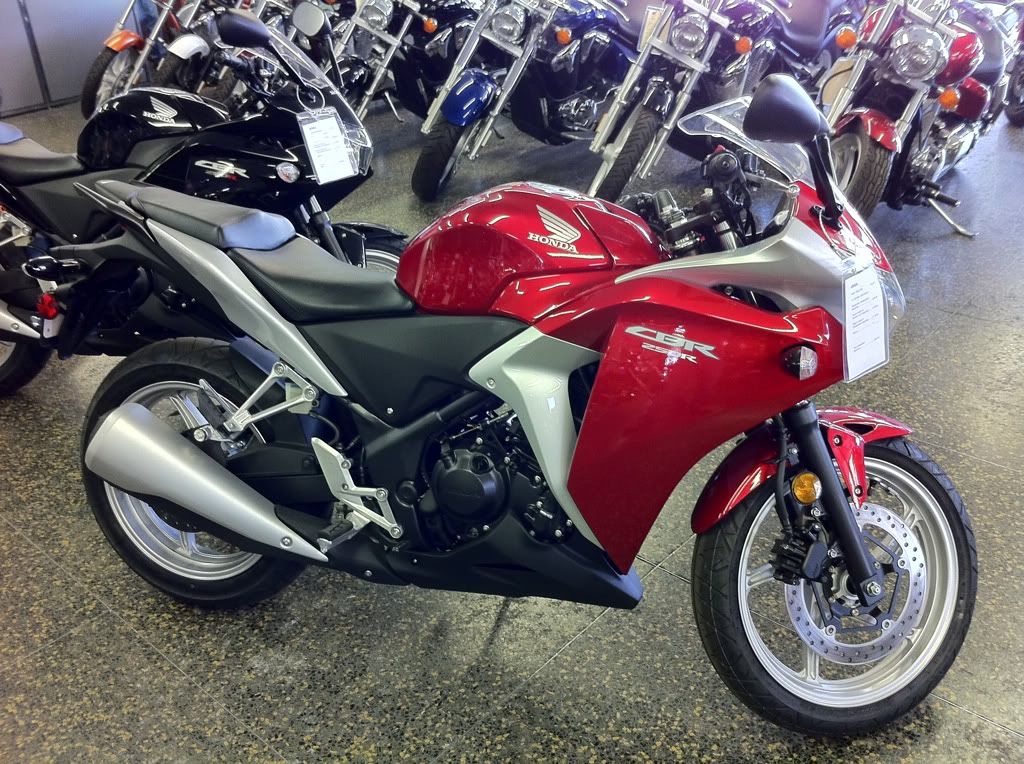 To those enduring agonizing wait and uncertainty of exactly when their units will show up at their local dealer - my condolences. I had the good fortune of instant gratification and feel a tinge of guilt over it.
May your wait soon be over, may your patience be rewarded.