Discussion Starter
·
#1
·
Ok, I didnt like the stock brake pads so I have upgraded them.
The stock pads.
NISSIN NKx20FF Note the FF this is a fair low compound.
They are also the same as the following EBC pads
FA223 (9.8mm thick)
FA142 (8.3mm thick)
FA196 (8.3mm thick)
Ferodo number i think is FDB570.
Now brakes come in different ratings look it up
FF
GG
HH
Now I have gone for a set of EBC HH sintered pads (FA196HH) They cost me around $40 from eBay shipped from the USA to Australia.
Now to prove it!
Pads!
Blue is the stock Gold is the EBC, The shim transfers over just fine.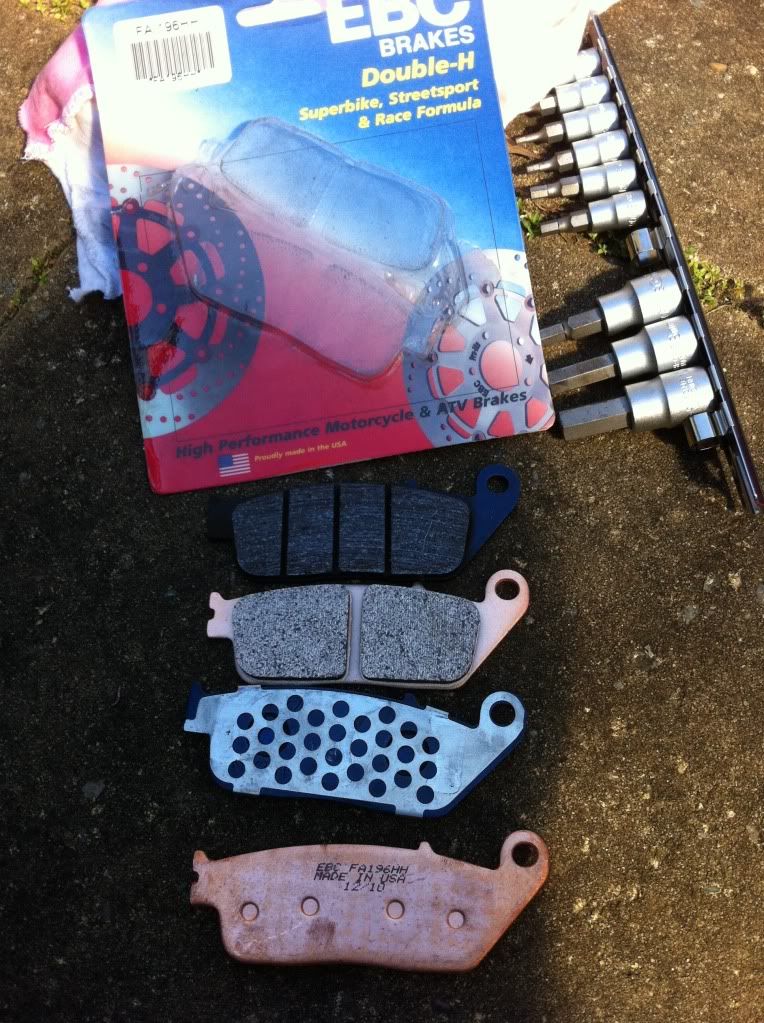 Brakes pulled apart. Remember you will need to push the 2 pistons back in all the way, I did it by hand no issues, with no need to remove the cap.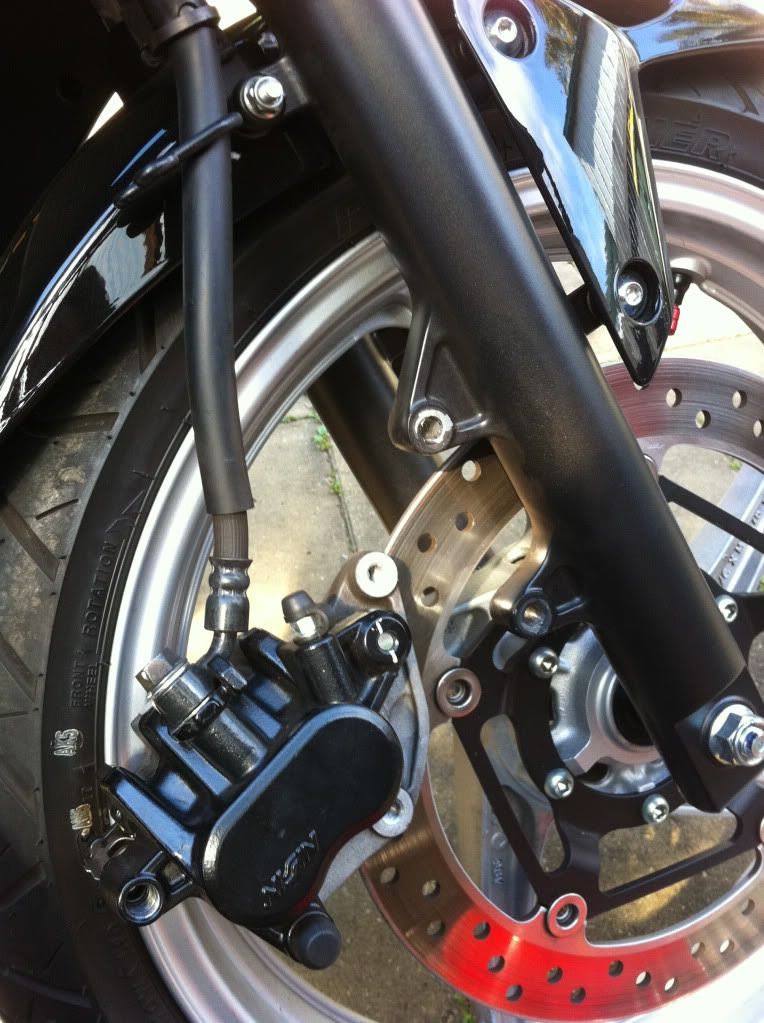 Finished, Can you see my other mod
Thread for that next up.
Any questions?
No i have not had a chance to ride on them yet, Ill report back