Discussion Starter
·
#1
·
Well I know there is a few people interested in these arts from Thailand guys Bikers
Official Bikers Website
So the whole process.......
I Emailed Bikers and asked the for prices.
Then they said there was an Aussie distribute and to buy them thru him. I couldn't get in contact with him, So I emailed bikers back and asked if they could sell direct to me, which they did.
I emailed my order and got a quote back with shipping and everything.
I then joined an online bank to transfer money direct into there thai bank account, which is the only way they accept money.
NOTE WHEN YOU TRANSFER THEM MONEY, THERE THAI BANK WILL TAKE SOME OF IT.
My order was 4606thb so I transferred 4700thb then there bank took just over 100thb and I was short a few thb but bikers were happy, so remember when you give them money give them maybe 200thb more (about $7AU extra) The bank I used also charged me money to transfer for the service.
They then posted the items and sent me the tracking number which was full traceable!
Posted on the 10th of aug and I got them today on the 15th of aug.
So What did I get you ask?
One pair of Red Levers
One Pair of Black Levers
One Red Clutch adjuster
One pair of lever bolts
One Center Nut for the yoke
I didn't expect such nice packaging! The parts look and feel amazing, really well built, nice colors, just like in the pictures.
Ill take some more pics later compared to the stock items soon as I install them in the next hour or two LOL
PICS!
Excuse the iPhone pics lol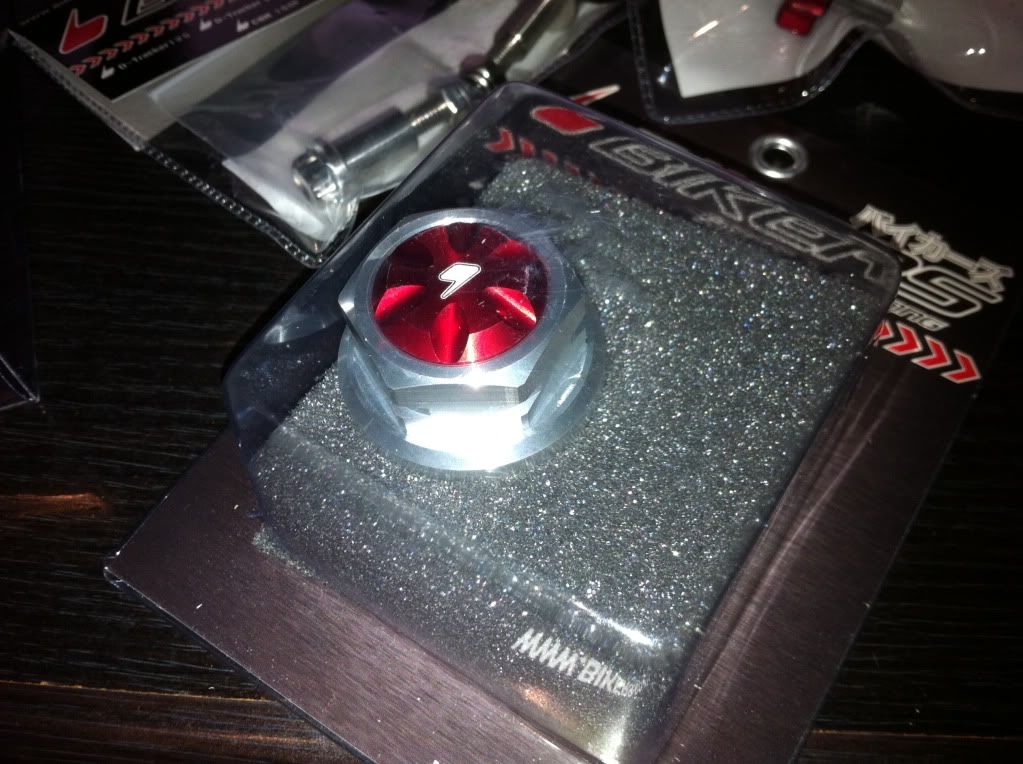 Yes, I got 2 sets of levers, Im a sell the colour I dont like, Was better value getting 2 pairs sent.