Honda: INNOVA125i(2010); CBR250R(2013)
Dear friends, I too fell into the trap and bought a
Quality Coolant That Is Not
suitable for our CBR250R motorcycle, and not suitable for motorcycles at all. I am from the old generation, in my time anyone who wanted to invest in a quality coolant bought a special green liquid, and did not settle for ordinary Distilled-Water (and extra thrifty people filled tap water).
Gentlemen, the OLD G11 standard based on the active ingredient
SILICATE is not suitable for motorcycle engines that made of aluminum(Like our CBR250R), with a radiator that is also made of aluminum
.
For CBR250R, the G12 standard, or G12 +, is suitable
, and G13 is also just that G13 is more expensive.
According to the Honda manufacturer's specification:
The active substance should be of the
E
thylene Glycol
type,
and preferably in a concentration of 50% active ingredient compared to distilled water.
ALPINE:
Putoline (
LINK
):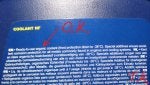 SINTEC - That one Below(The green) is
NOT suitable
for motorcycles:
The SINTEC RED is

GOOD

(LINK):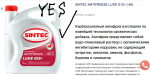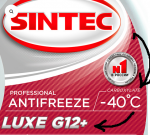 And there is also a short video I made about draining coolant:
Link to the old post(2012):
Hi guys. After adjusting my valves, I removed the radiator, and thus half of the coolant, in order to have enough room for my elephant hands to get through the frame bars. There seems to be a slight oily type film on top of the coolant I saved in a pouring cup. Not sure if it came from the...
www.cbr250.net