Discussion Starter
·
#1
·
Anyone that has looked for riding jeans knows that they are not always an easy piece of gear to shop for. Most riders want a pair that can pass as everyday jeans, while still offering the kind of protection needed for riding. This is unfortunately a difficult thing to find since the pairs that offer solid protection rarely come close to looking normal enough due to the additional seams needed to hold the protective panels, and the pairs that look like regular jeans do not offer enough in the way of protection. Drayko is an Australian manufacturer that set out to design jeans that give you the best of both worlds, and their products are now available from Riders Discount.
Drayko's Renegade jeans are amazingly tough. So tough, in fact, that they are strong enough to be the only jeans available that meet CE-approval for abrasion, burst and tear resistance. They also do all of this while maintaining the look of regular jeans. This high level of protection comes from the use of advanced materials in their construction.
The protective materials may not be visible from the outside, but once you turn the jeans inside out you will see a lot of pale yellow material in major abrasion zones that include the seat, knees, hips and outer legs. This material is a knit blend of two of the world's strongest fibers – military-grade Kevlar and Dyneema. Having these two materials knit together means that the lining very soft, flexible and breathable, while maintaining the extremely durable properties of the Kevlar and Dyneema. The knitting also creates tiny loops in the fabric that gently catch the pavement and help slow you down in the event of a slide. This catching is on a very small scale and is not the type that could lead a slide to turn into a tumble. Drayko is very confident in the strength of these jeans - so confident, in fact, that the founder tested a pair himself by being dragged behind a bike at 75 mph on camera. Their video section also shows the brutal tests that the jeans go through during the CE approval process and the performance is nothing short of impressive. This high-end protection is available in two different styles from Drayko.
The Renegade's come in indigo denim and black, in sizes 30 - 44 US. They have a traditional fit that sits comfortably at the waist and a loose, semi-boot cut through the leg. This allows them to fit easily over most riding boots. All sizes come in one length (about 35") and they are designed to be hemmed up to your required length.
The nice thing about protective gear looking like street clothes is that it doesn't leave you any excuse not to wear it! Give Brad a call at 866-931-6644 ext. 810 to pick up a pair of Drayko jeans today. You can also feel free to send a PM through the forum or send a note to FORUM at RIDERSDISCOUNT.COM and we'll get back to you right away.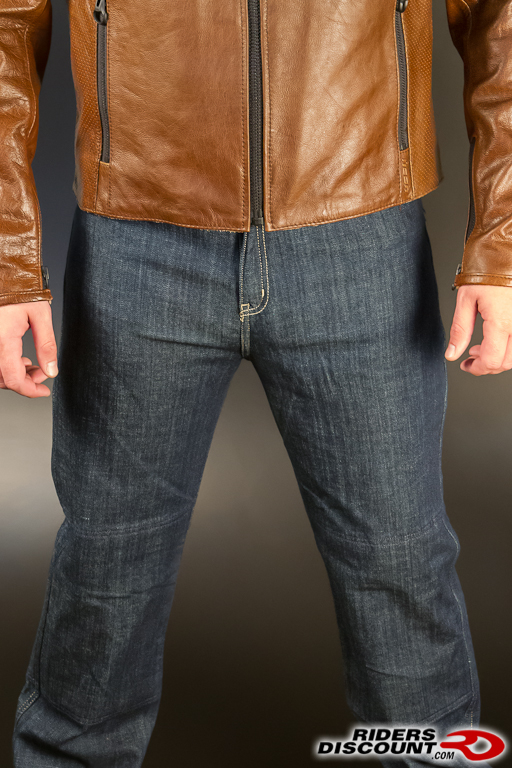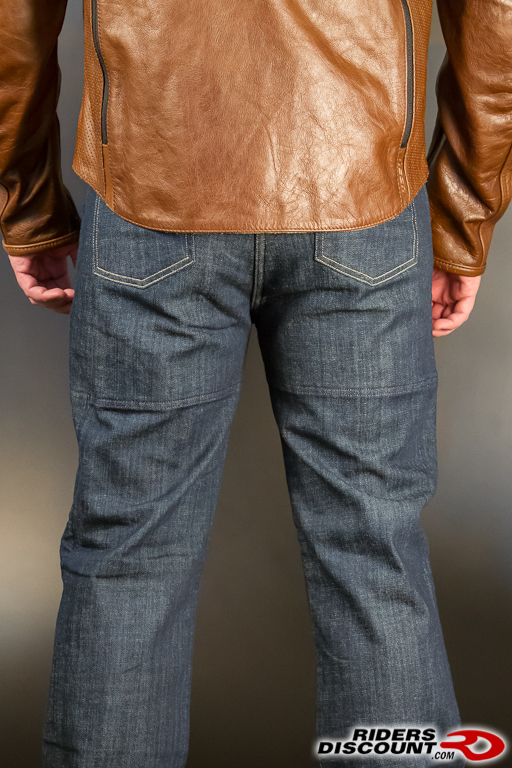 The knit Kevlar/Dyneema lining is found in all major abrasion zones. It is soft, breathable and very strong.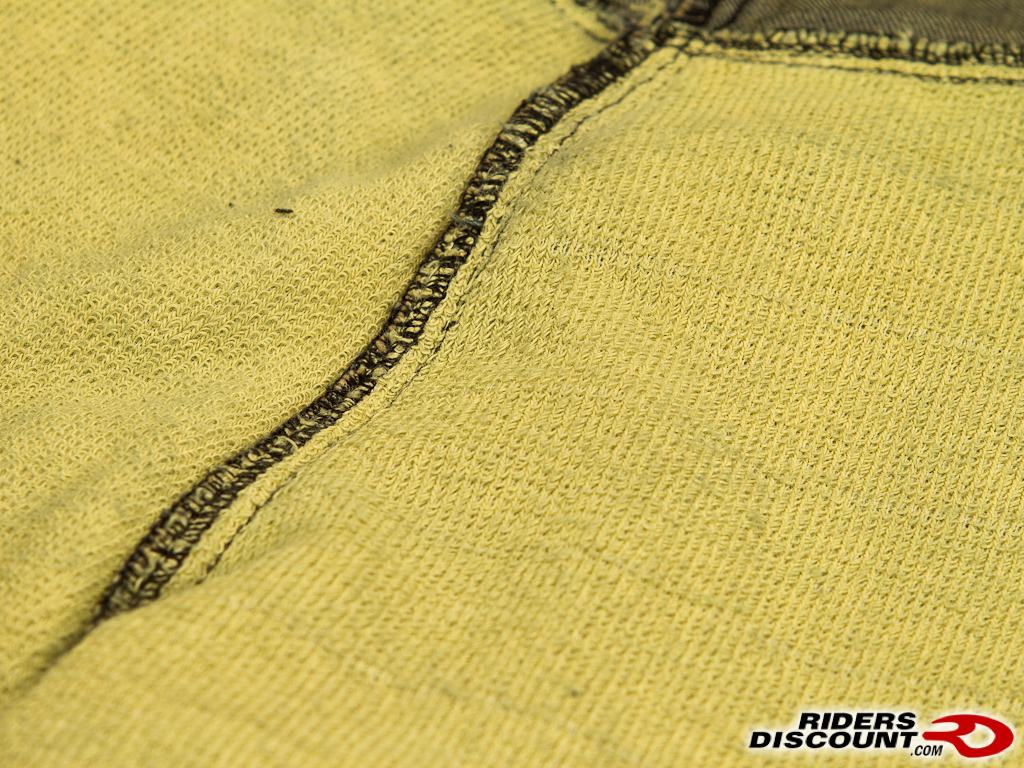 Available in indigo and black.