I am trying to figure out a way to power my EVO4g Cell phone while I am on my bike, so that when I go around the island, the GPS wont kill it in an hour.

Any suggestions, ideas, parts?

All the help is much appreciated
What I did to power my GPS is to connect a headlight extension between the headlight socket and the headlight bulb: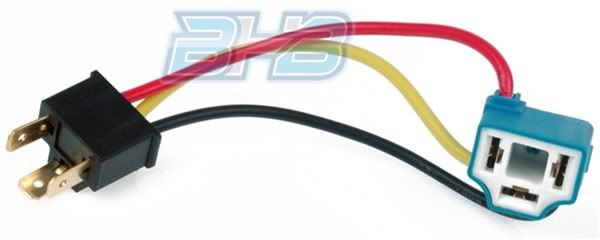 I then tapped into ground (the black wire) and positive -the low beam wire (yellow) and got my 12 volts. If you put this extension in you can remove it for warranty work and no one is the wiser. Power goes on and off with the l
ow beam headligh
t and that's what I run on most of the time.
I bought my "
HEAVY DUTY WIRE HARNESS H4 HEADLIGHT PLUG-N-PLAY BULB" on eBay for $9.72 US