Discussion Starter
·
#1
·
Well it's Turkeygiving up here north of the border, usually, October is craptacular. Not this holiday though, sunny and a low 70's, colours .. sorry, colors are popped, popping or about to pop depending where you go.
So yesterday I took a ride with Kim (BMW 1000RR) are Shelly (Busa) down to Parry Sound. Unfortunately I didn't take many pics. But I ended up riding nearly 600km. My god the FJR is a great mile eater.
I know this because today, I rode the WeeBR (Honda CBR250R). Usually the longest ride for that bike is about an hour. Not today. Were going minimalist touring. I threw a bottle of water and my camera in the tail bag and headed out.
Right, where to go?
I stopped by Tim Hortons to see where everybody else was riding too. Turns out, Parry Sound - BAH! I was there yesterday. Guess I'm going to follow my nose. Were in search of color.. East it is, North of Algonquin Park!
I had 3 bars left on the tank, wonder if I can make it to Verner before filling up? I ended up past there to Sturgeon Falls and I still wasn't on reserve. No point in pushing my luck so I stopped and topped it up.
I was in no hurry today, running 5 over the on speedometer. Through North Bay I turned Northeast on 63. Colors were passed peak by a few days but still really nice. Dammit, I forgot to hang my camera around my neck.
I stop and think, hey, look at this.. nice!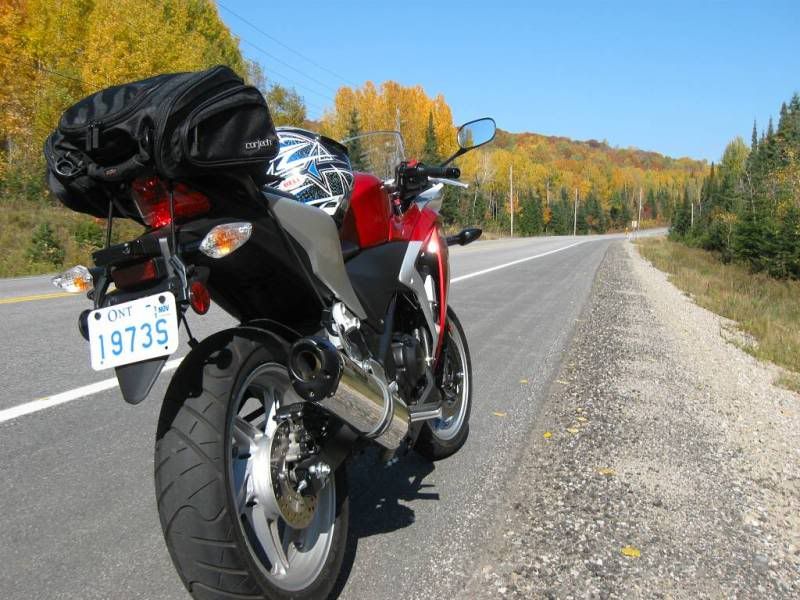 Ass wasn't burning yet and I'm a good 175km into it. I could tell though, it's not far off. I gotta say, it's really pleasant running by yourself, at or below the speed limit just sort of burbling along.
A few miles later a stopped at the intersection of 63 and 533. 533 could be one of the best roads in Ontario. Could be. Its rough as all hell for the first and last 10 miles. The bit in between is fantastic. Ever see pavement with washboard? Thats the first and last 10 miles.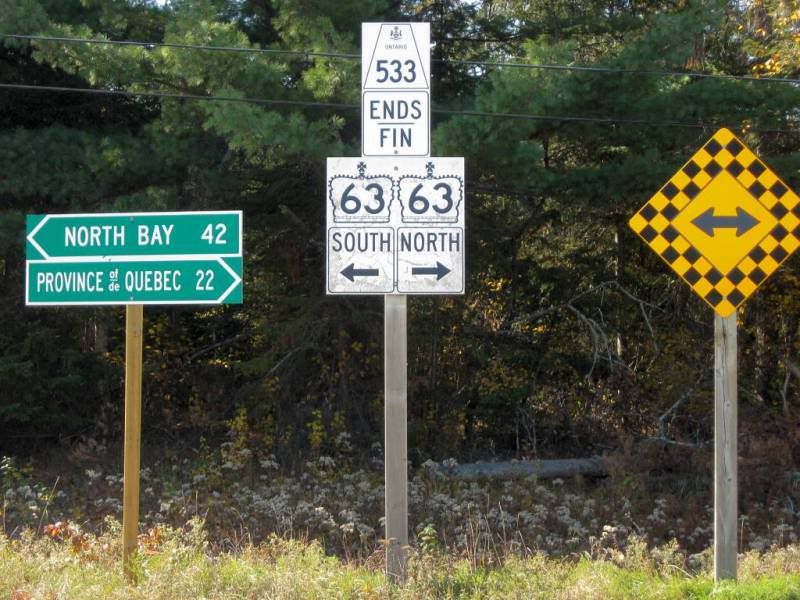 Press on toward Temiscaming, the sign says 22km to the border. Er, provincial line. If the French-Canadians had their way, it would be a border. It wasn't long before I came up beside the Ottawa River which runs all the way to, uhm, Ottawa. About 350km away.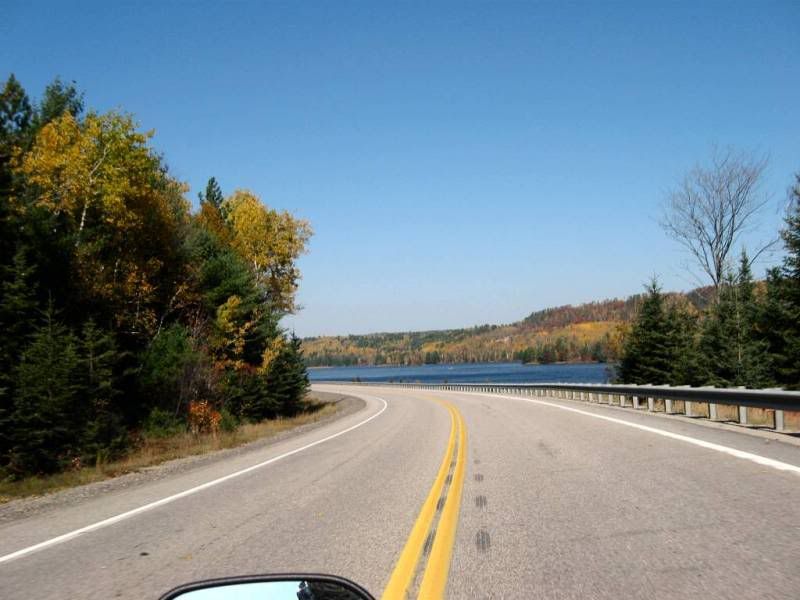 Temiscaming won't be far. Temiscaming's main employer is Tembec, a big pulp and paper mill. Back in the day, they used to float logs down the Ottawa. I was getting hungry by this time. So I stopped at a gas station for some snacks.
I had passed a little park on the bank of the river just up the road so that spot got the nod for my picnic grounds.
My view for lunch.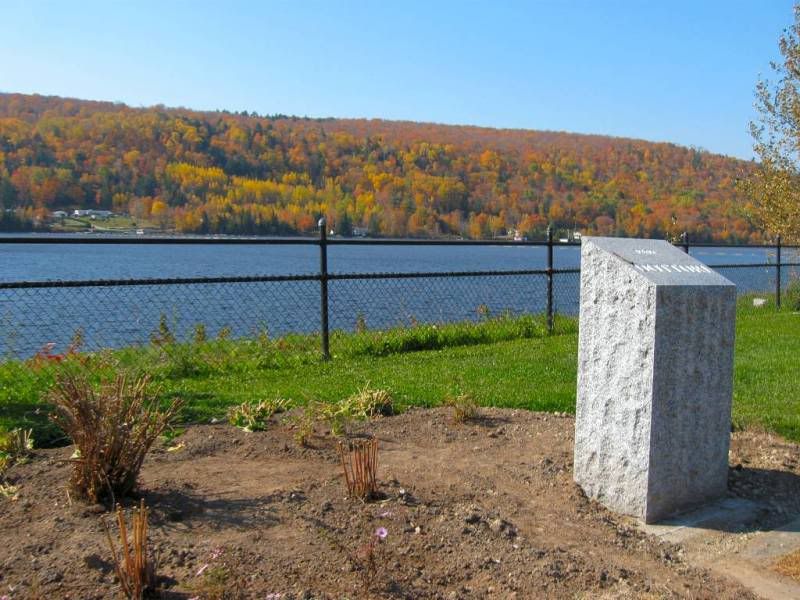 Beside me, the mighty WeeBR waits patiently.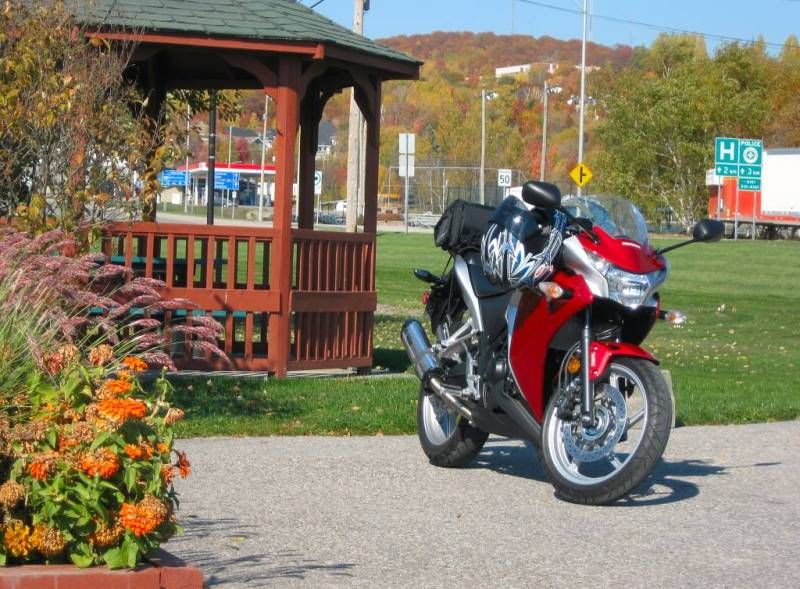 When I turned around I noticed the welcome to Kwee-bec sign. How the hell did I miss that.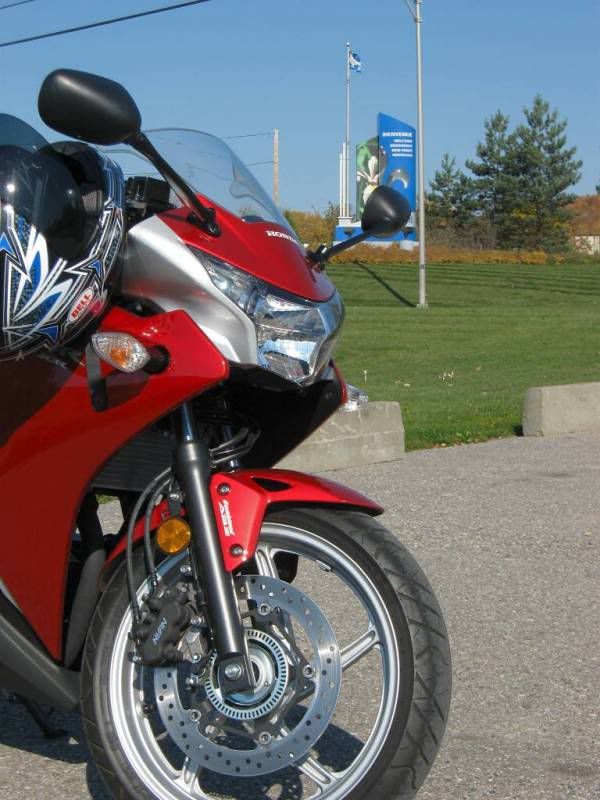 Time to head home, the tailwind I was enjoying was now in my face. A few hundred yards across the dam and I got the companion sign.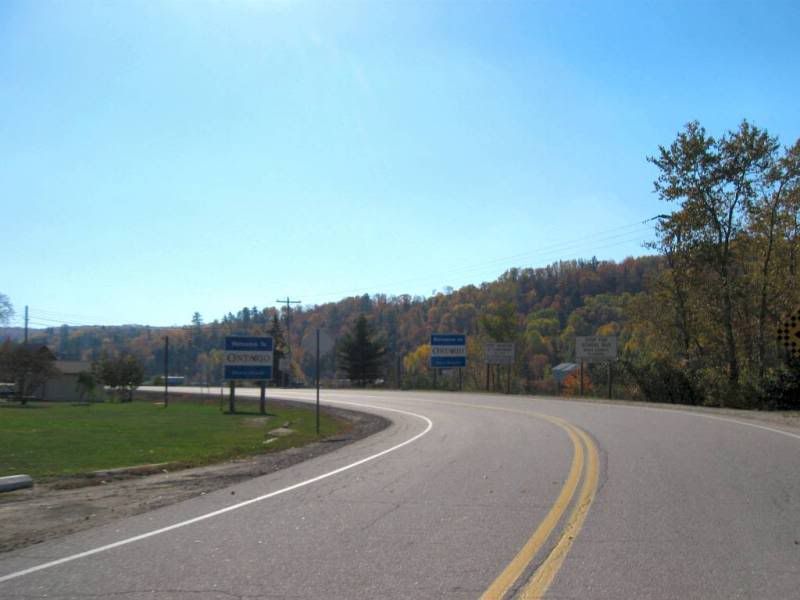 Then back down the river.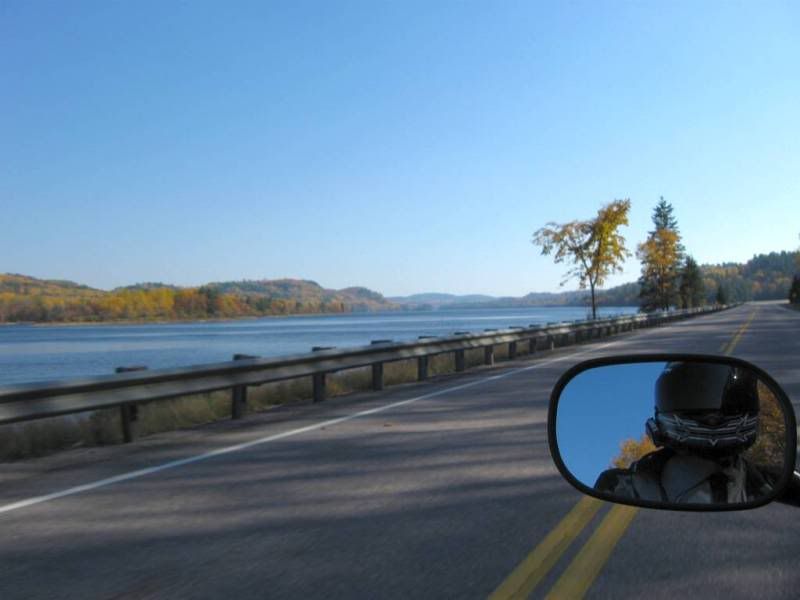 Just outside of Temiscaming on the Ontario side is the bustling metropolis of Thorne. Whats so special about Thorne you ask? One of hottest girl ever who had me wrapped around her finger got a job at Tembec and lived in Thorne a few years back.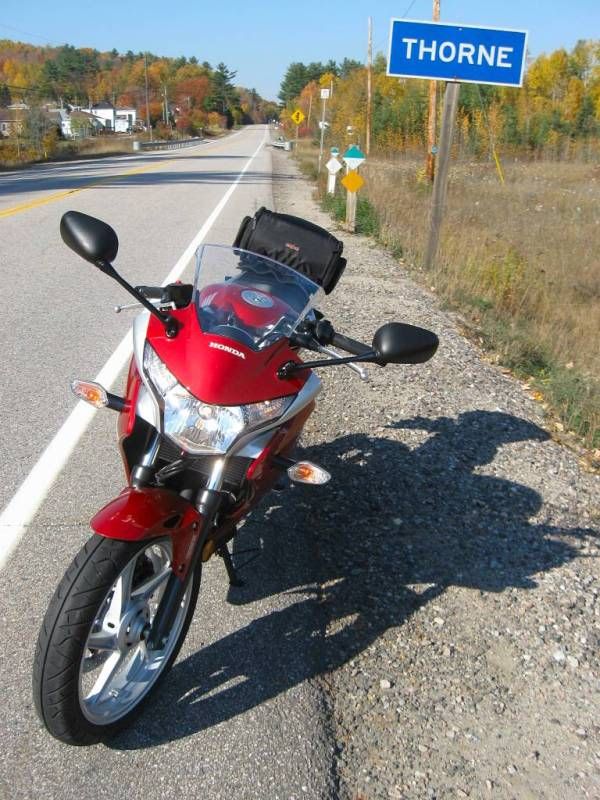 I took this just for her. She's living 500km to the south in London now. So I posted this up on facebook so she can remember just how far she's come (married with kids now). Hopefully this will remind her that it really is a Thanksgiving.
Last pic of the day beside the river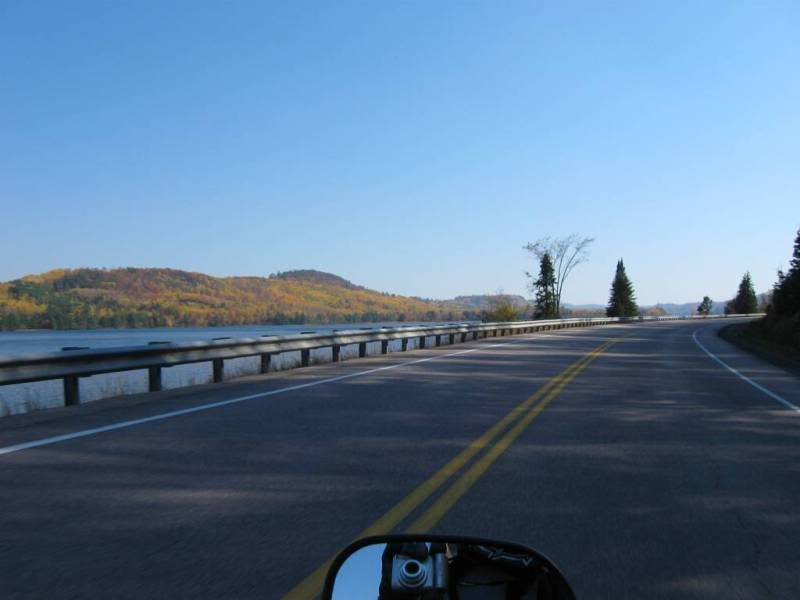 I basically bee-lined back to Sudbury after this except for a gas stop just as I got around the corner from the house. The trip out to Temsicaming I finally broke a 100mpg! Running the speed limit with a tailwind WOOT! 101.97 mpg. Official. I gotta find a license plate that says 100mpg!
The ride back into the wind netted 93mpg. Awesome.
My ass is sore though, I can't stand up on this bike like I can with the FJR. But I managed. What a kickass little bike. But its no FJR when you want to make some miles.
Happy Thanksgiving to all my Canadian and American friends. We really do have a lot to the be thankful for. Especially on days like today.