Discussion Starter
·
#1
·
Well fitted my tinted screen today.
Part Number 08R80-KYJ-700
So to install it was a royal pain. 4 hours worth.
You need to remove the 2 side fairings
Need to remove the whole front light and dash
Need to remove the gauges out and the light assy out
All that to access the windscreen
So here is some random pics
Fairings off
At this point what you do is pull out one of the bolts holding the front end on so it piviots down then you can pull the dash out and remove the wire clips from the front end to remove the front end.
Nude front end
DECAPITATED
Got bored and threw a T5 red LED into the N light on the dash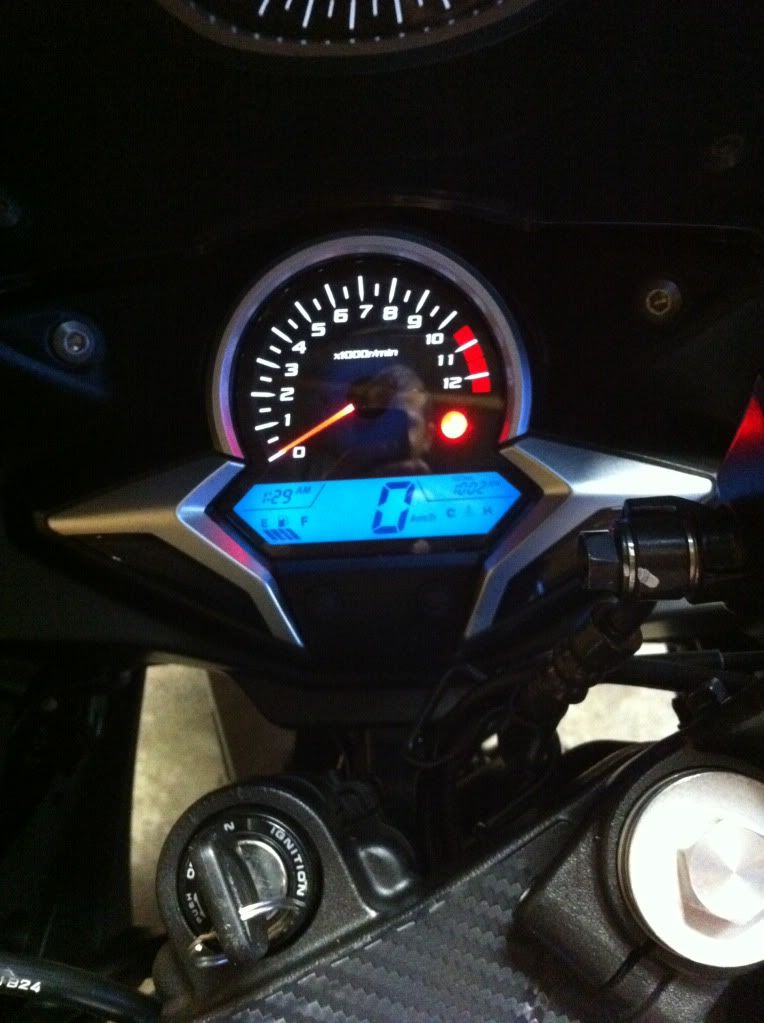 Fitted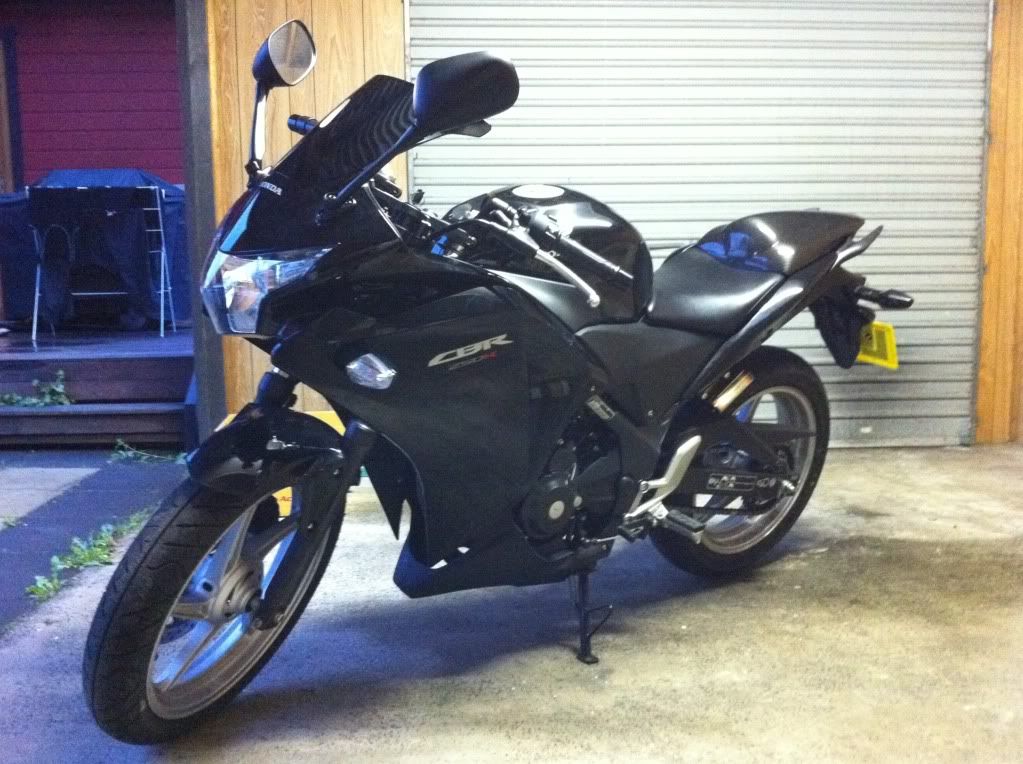 Bike now looks like this
You can see my rego tube with rego label in there on the mount where the passenger footpeg was
Still waiting on my R&G racing tail tidy to turn up, then I can mount it and LED rear indicators.