I got a call yesterday afternoon at 14:20 that my black non-ABS CBR250R was in and ready for me to pick up. I quickly arraigned to get out of work and get someone to drive my car home from the dealership.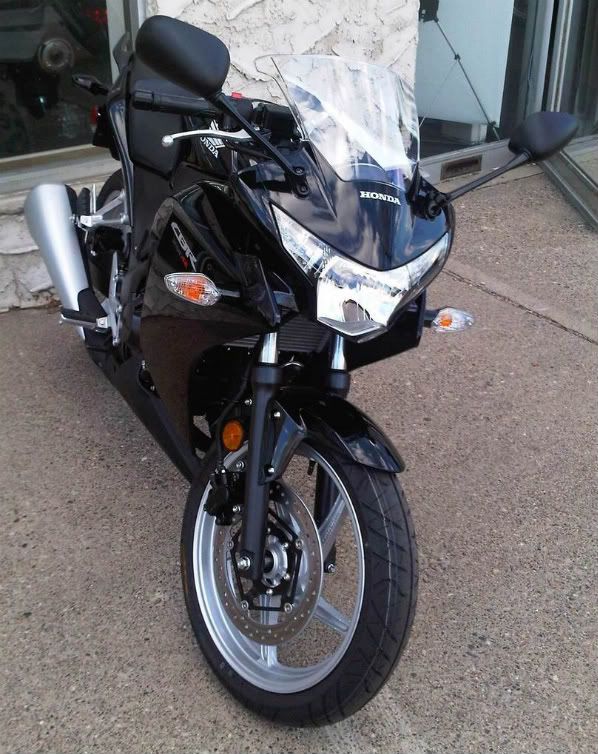 Just after 18:00 I was on my way home. 36 miles on secondary roads trying to vary my speed as much as possible. I'm 6 foot, 195 lbs. and a 34" inseam. I have plenty of room in the saddle and don't feel cramped at all. As you can see from the photo below I have no problem flat-footing both feet. I think a 30" inseam would be about the shortest one could have and still go flat-footed. With my 30 mile commute to work, I should be through the break-in period in a week or two.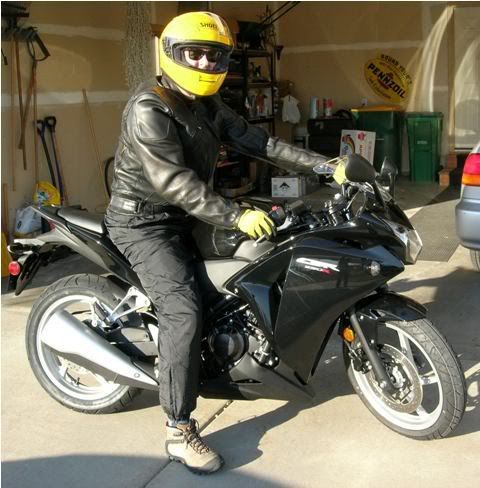 This is going to be a FUN RIDE!
∞