Discussion Starter
·
#1
·
I'd had enough of being cooped up in Mumbai.
Home to workplace. Workplace to home. Repeat. Decided to spend 31st on the bike. Till the last moment, I was not sure as to which direction I would be taking. Igatpuri return via Manor? NH17, return via Karad?
Manor to Mumbai = 60km construction zone.. The other route meant traveling through rush hour Pune + Lonavla full of the holidaying public.
Finally, at the last minute, this (courtesy Parimal) was the casting vote as it were.
https://lh4.googleusercontent.com/-...2520%2528Custom%2529%2520%2528Custom%2529.jpg
Available just off the NH17, which is more bike friendly (more corners!) anyways.
Getting out of Mumbai by 8:15, I stopped at Panvel for breakfast, and then it was pretty slow going for the next two hours as there was a convoy of trailers transporting solid steel 2' diameter rods, and these trucks were traveling at 30 kph. Each of them had bottled up almost 20 -30 vehicles behind them as overtaking on that single lane road is never easy. Finally, near Poladpur traffic thinned out and I stopped to take a few snaps
The first small halt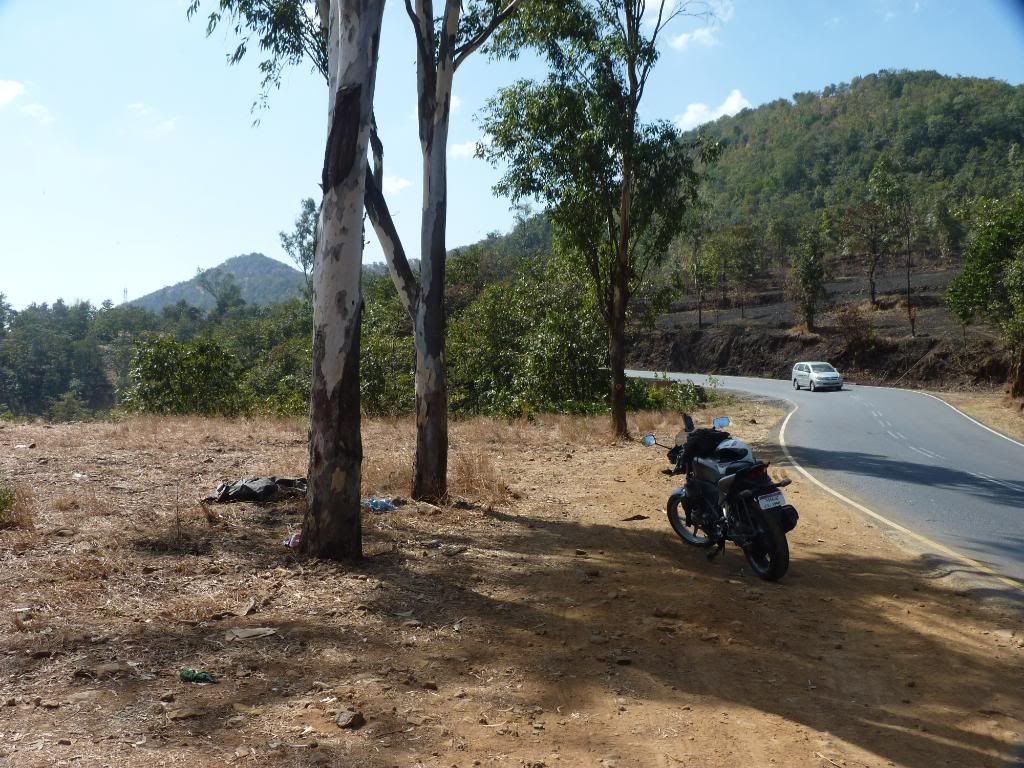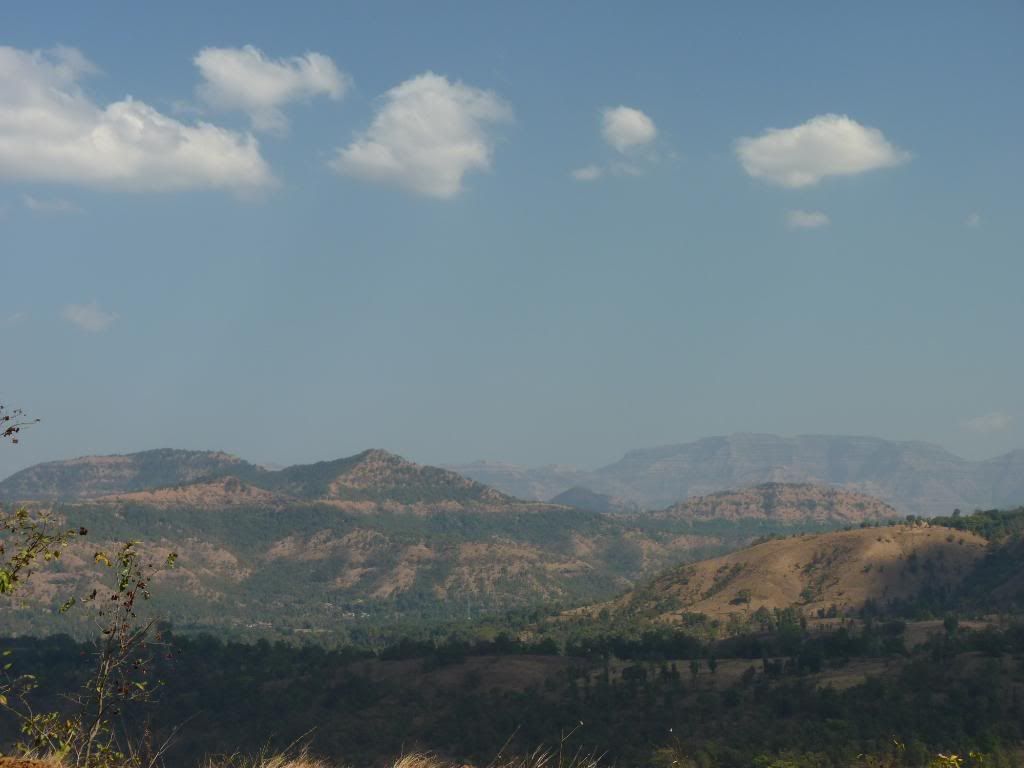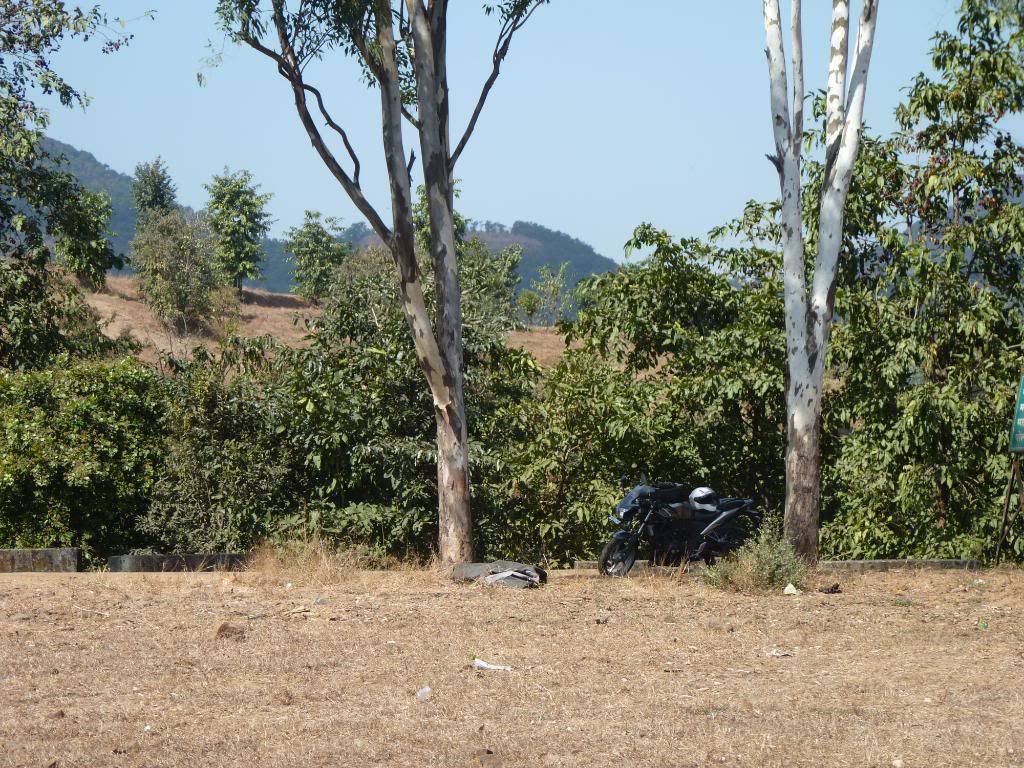 There are some great twisties here, no real high speeds possible, but all the cornering fun you could want. You just have to keep your eyes open as this is a single lane road and a lot of traffic. This bike was made for roads like this. Just before the mountain section, a Cl 500 pulled up behind me 2 up, clearly intent on keeping slower bikes behind him. I let him pass and stayed with him as he weaved in and out of traffic, when the road finally opened up. It's very easy to make out when a bullet rider gives his machine full throttle. He was in my mirrors for a full 45s after that......
I'd intended to reach Hotel Leela about 12:30, but the heavy traffic meant that I reached only at 2:00pm. The hotel has cleverly concealed the signboard so you see this.
Then as you overshoot and snap your head back, you see this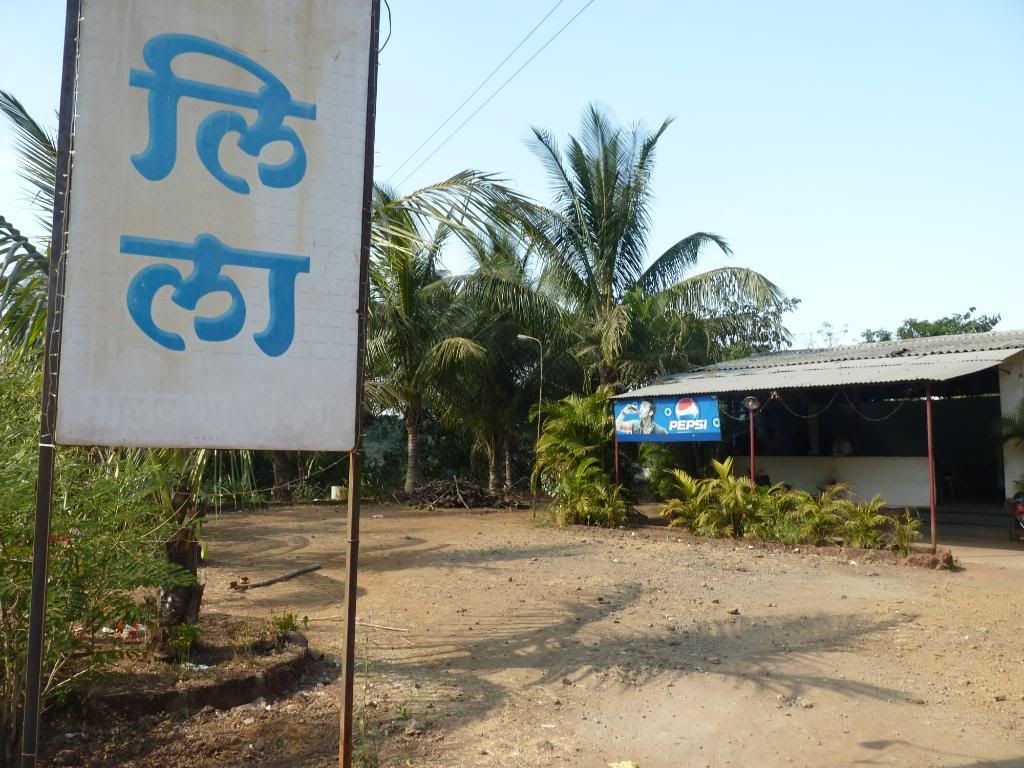 Anyways, I finally parked there and filled up
No food snaps, sorry. If you want to see them, go here:
Weekend (17 December) Round Trip-Mumbai-Chiplun-Via Kumbarli Ghat-Karad-Pune-Mumbai - Motoroids
Food done, I decided to go back the way I came. I would skip the boring dual carriageway, rush hour Pune, and moron filled Lonavla. As a bonus, I'd again get the gorgeous twisties, and breathtaking scenery.
Kumbharli ghat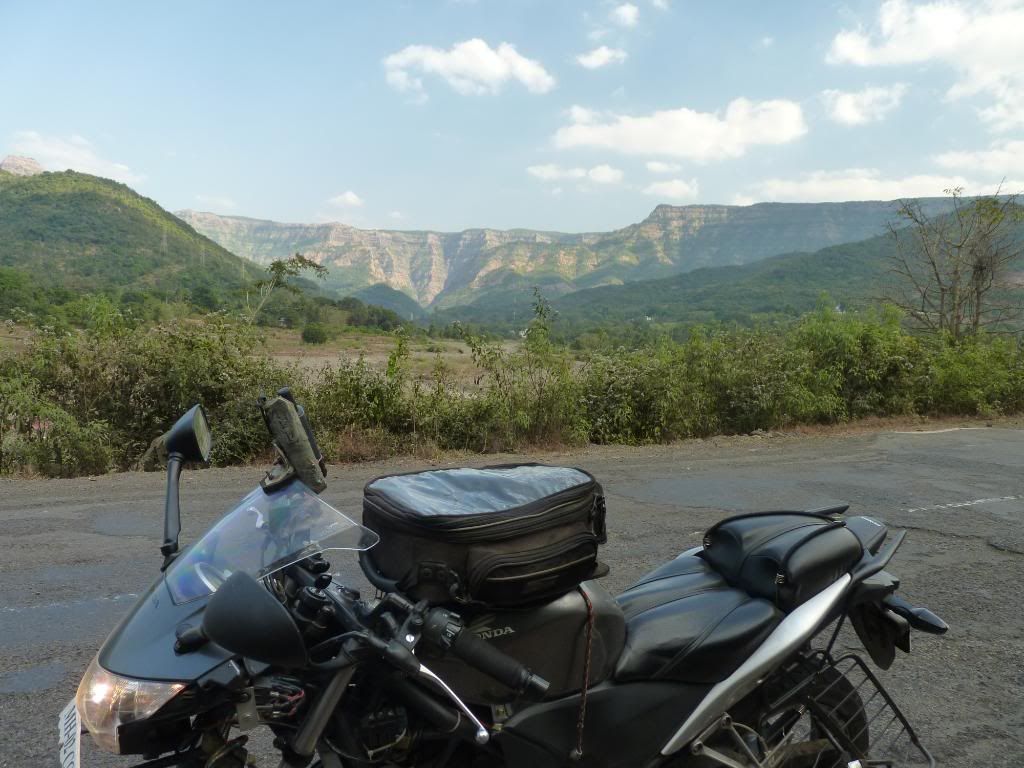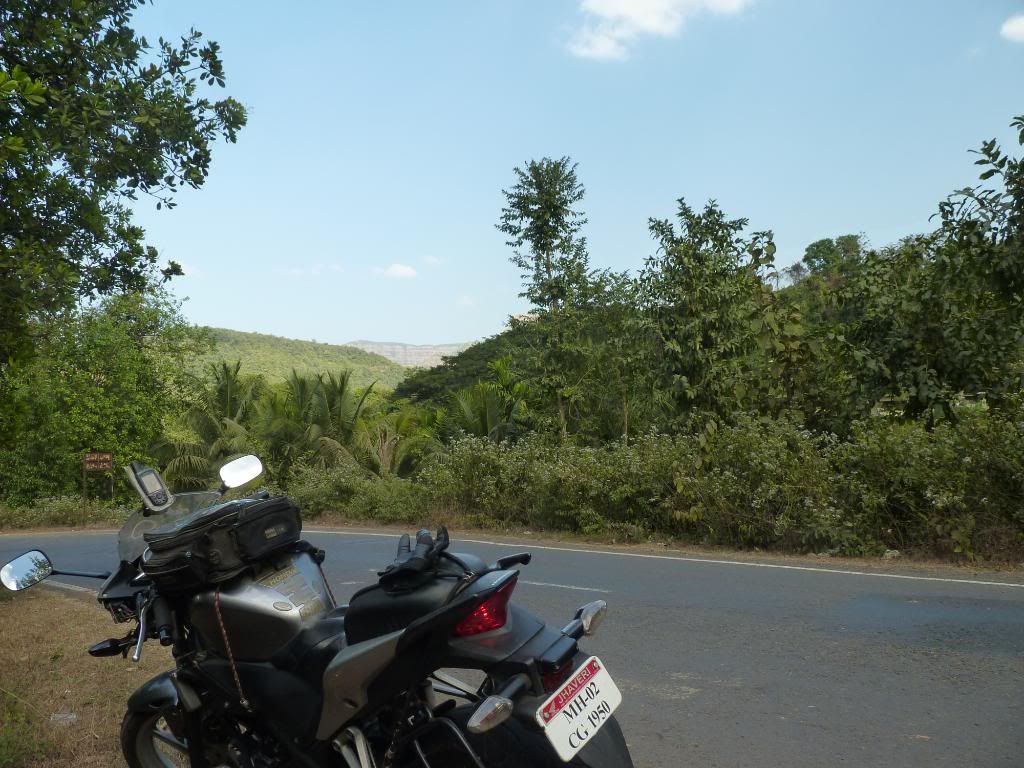 Past Chiplun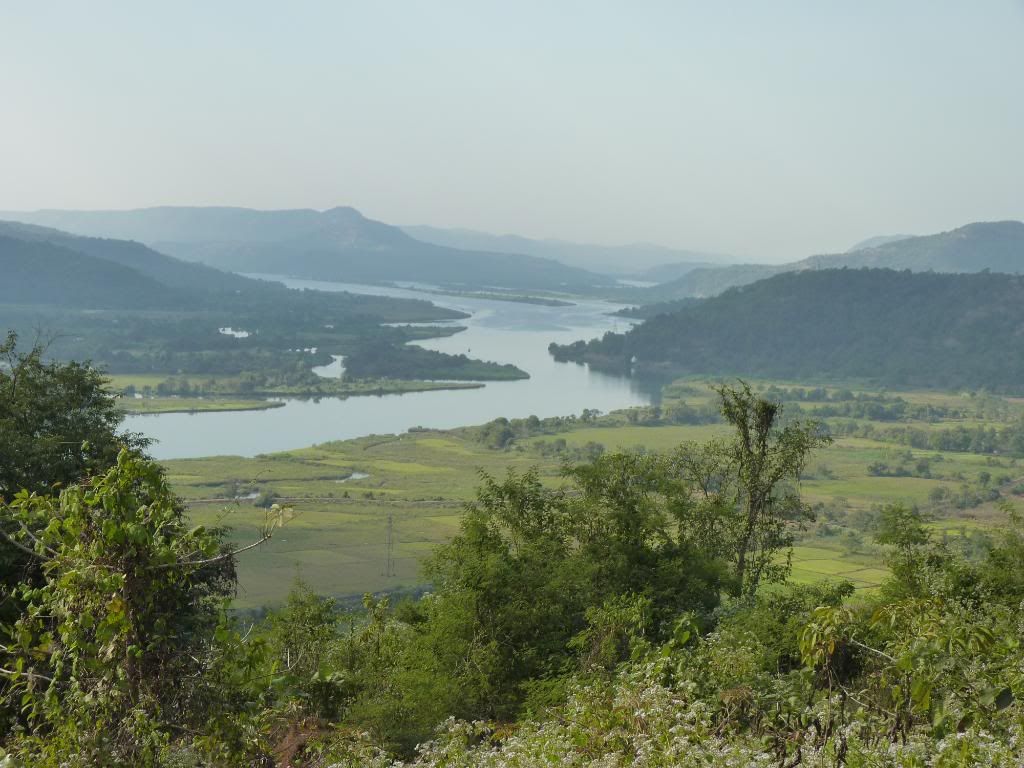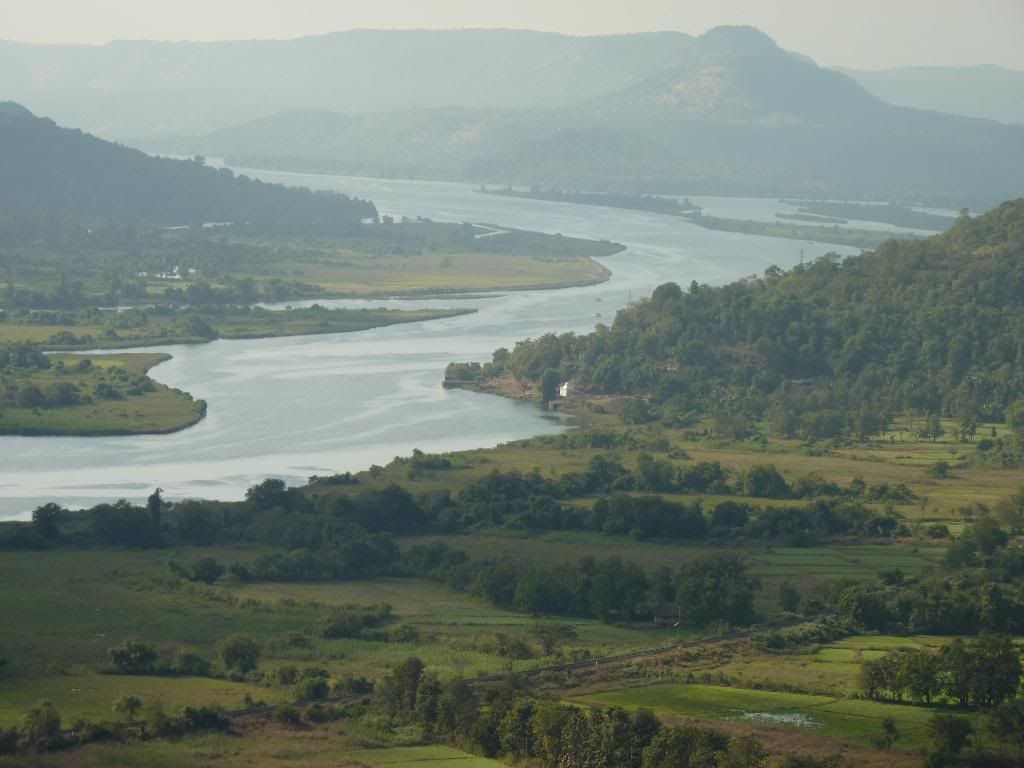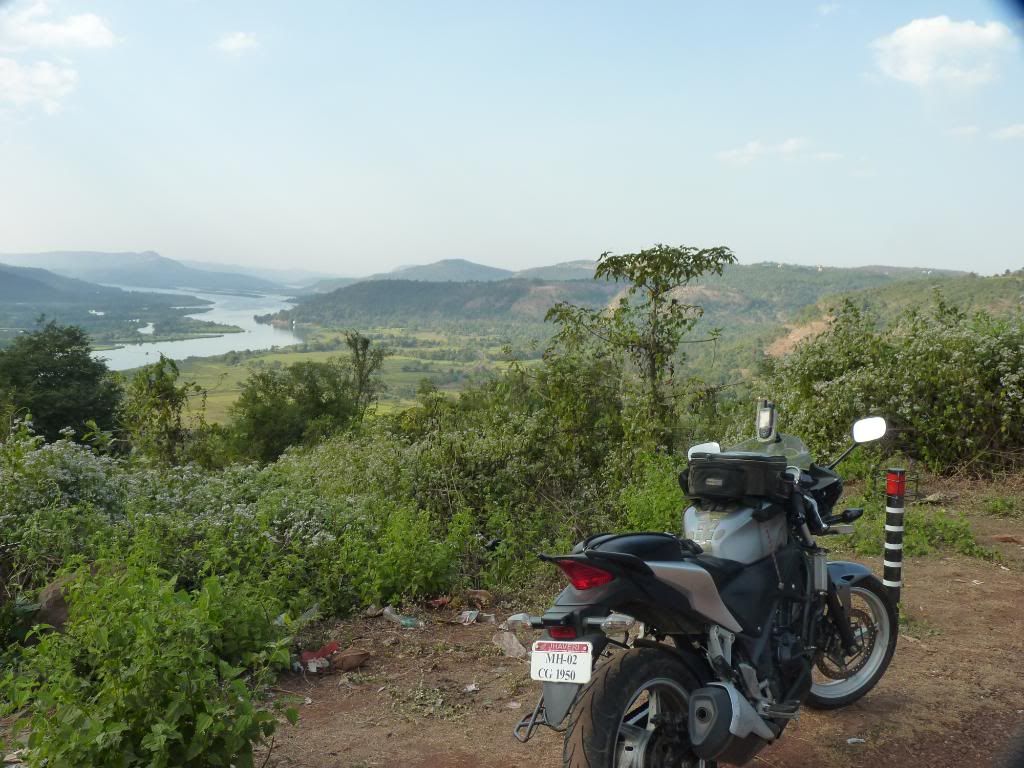 It was nice and cloudy
All the same, the scenery was the icing on the cake. The real fun was doing this to the tyre
Traffic was much lighter on the road, making it much more enjoyable, and for some time I sat on the tail of a Skoda Octavia which was being driven fast and well. The bumpiness in the road prevented him from crossing 120kph, so there was no problem keeping up. I would probably have ridden a bit slower on my own, but hey, a fast rabbit clearing the road and giving you advance warning of the road ahead is always welcome. As the twisties started, though, he slowed down waved me on. Apart from that, though, there was another amusing scene where a Xylo decided that he was going to overtake me and an Audi Q5 that I was behind (all of us were stuck behind a truck). As we cleared the truck, the Xylo puled out and honked at us, telling us to get out of he way. Both of us hit the gas and shot away from him, and he began to recede, still in the overtaking lane.... well, we DID get out of he way
Traffic started to pick up as I approached Mumbai. Finally, after 30 minutes of battling rush hour traffic I was back home at 8:00