Discussion Starter
·
#1
·
Here we go CBR'ers
One M4 Fitted to my CBR with an arrow front pipe.
Exhaust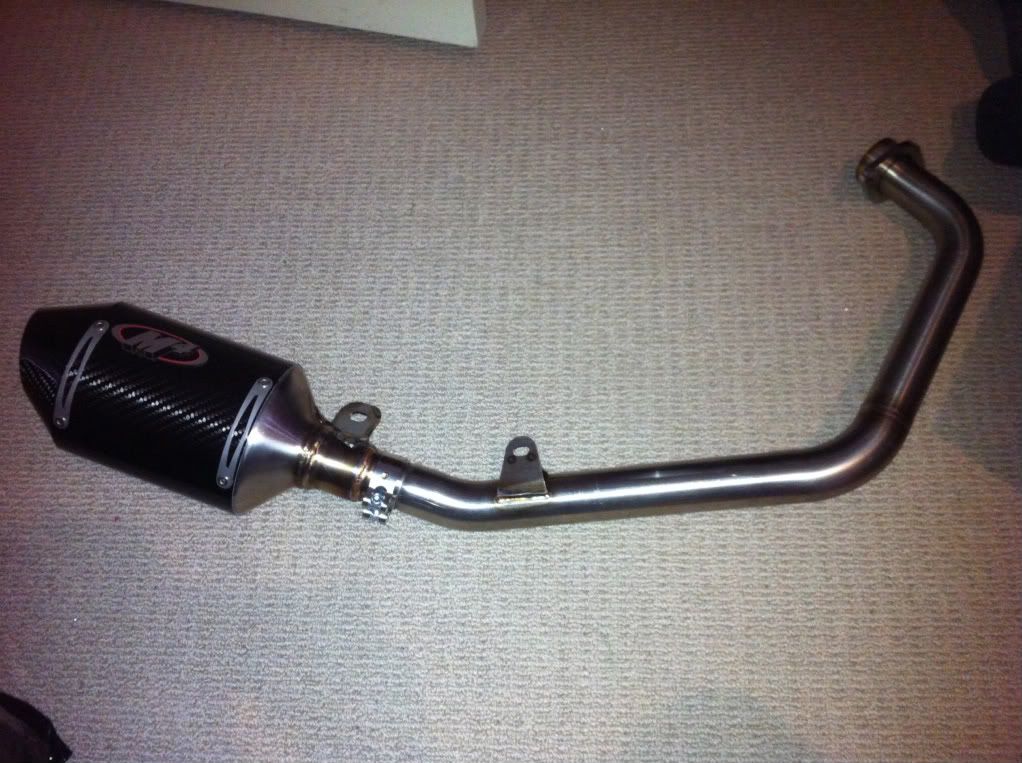 Arrow pipe fitted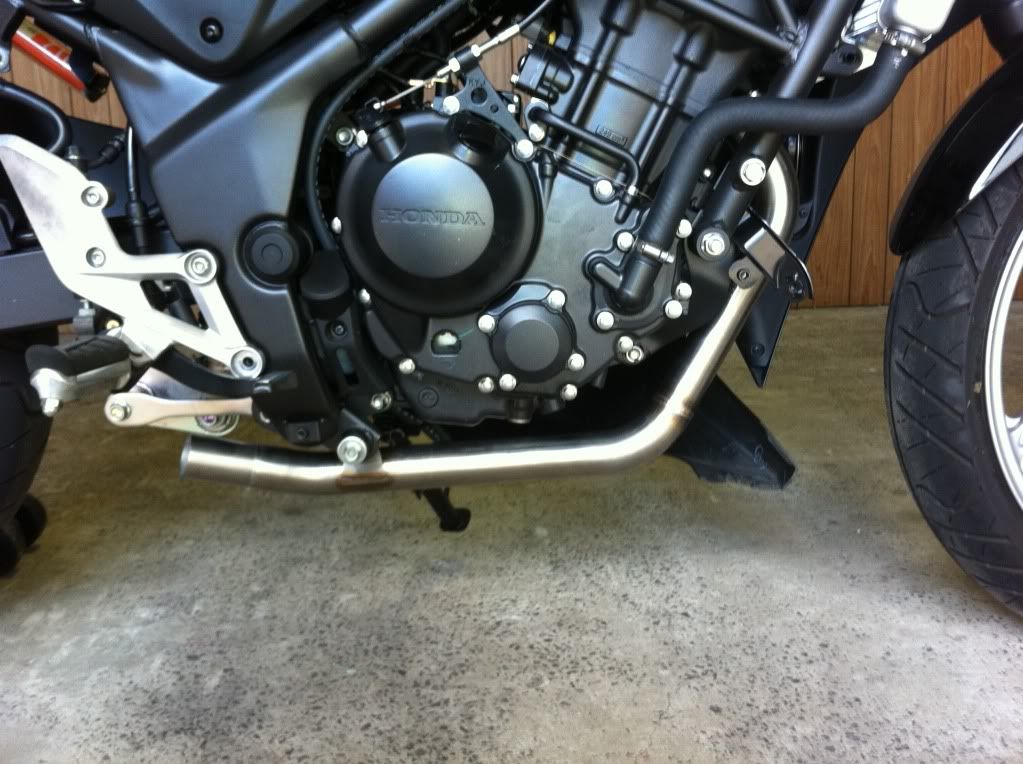 Mounting bracket for the M4.
The give you a longer bolt for the lower rear set bolt, and a nut to suit, You fit the longer bolt and it sticks out the back of the frame.
You then fit the bracket onto that and hold it with a nut.
Easy as PIE!
Ultra high temp Anti seize lubricant fitted, Rated around 2000deg C Its used on aircraft parts, I work on aircraft
Remember the loctite and some exhaust cement for the header pipe
Tighten it all up and BAM