Ive had my CBR for about a little under month now... coming up on my 600 mile first service!
this is my Black non ABS model.
Cant wait to get past the break in period so i can get on it a little bit.
I have a few plans to "clean" it up a little bit with a few tasteful mods...
Plans:
_Powder Coat or Paint wheels ORANGE : )
_Rear Fender Eliminator (with amber signals)
_Exhaust (FMF slip-on or custom)
_Flush Mount front Signal lights (amber lens)
X
CBR250R sticker DELETE
Maybies:
_HID
_K & N Air Filter(when avail)
_Drill a few holes in the Air filter Panel
_Adjustable Levers (orange or black)
(can see me a little hehe)
(i took off the pipe to get an idea of what it would sound like with a megaphone)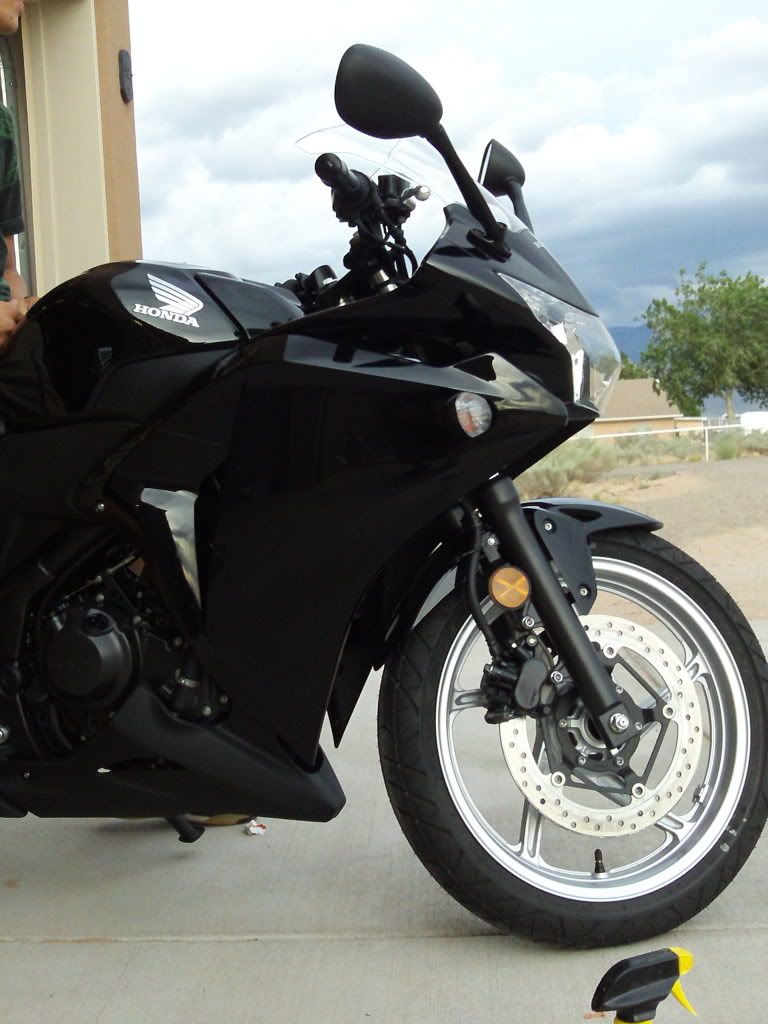 so fresh and so clean...
MY OTHER WHEELS : )
04 Civic SI
AEM v2 Intake, Megan Header/Test-Pipe/Cat-Back, Energy Suspensions Motor Mount Inserts,
Eibach Sportline Springs, Konig Forward Rims (painted white), Falken Tires, 6k HIDS, JDM Red H's
BLOX magnetic drain plugs, JDM amber side markers yada yada yada....