Discussion Starter
•
#1
•
Hi, I live in the beautiful Okanagan, home of hundreds of winemakers, a beautiful lake, and lots of twisty roads. I currently only own a Yamaha Vino 125 scooter but I'm looking to get either a used CBR 250R this autumn or a new CBR 300R or CB 300F next spring.
I'm leaning towards getting a used CBR 250R if I can find a well looked after one and save at least $1,500 over getting a 300, plus I can get it sooner. I'm also impartial to the 250R as it's close styling wise to my old 2014 CBR 125R. People have asked if it's worth getting a bike in the autumn, and for me 1. I may snag a great deal with people looking to get rid of their bikes at the end of the season, 2. I did manage to ride 2,000 km between November and February, it will get ridden.
So I'm going to lurk around to see everyone's ownership experiences and what to look for when it comes time to buy one if I choose to go this route. I'll also contribute here and there. I am over in the CBR 300 forum as well for the same reason.
Here are some photos:
My old CBR 125R.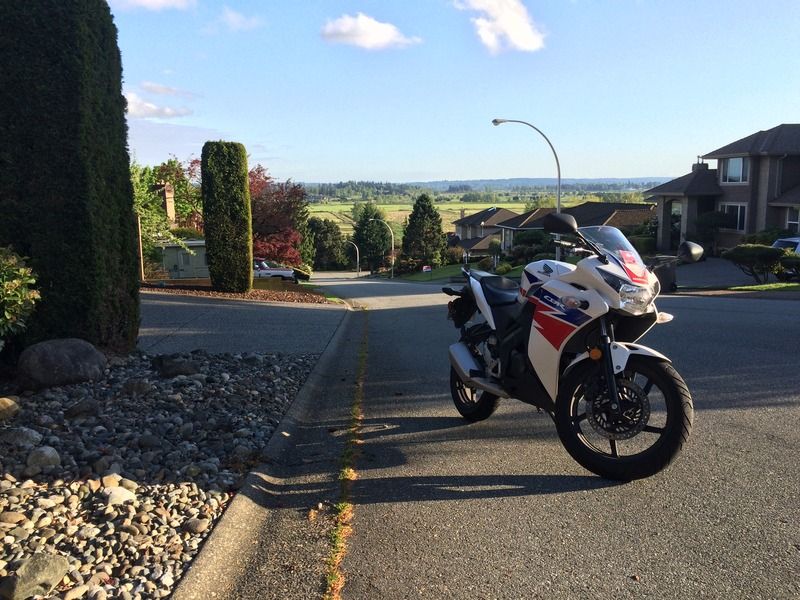 Current ride, a lot slower than the old CBR.