Discussion Starter
·
#1
·
Put bike on stand with spools.
*If you do not have spools and stand
leave sidestand down, steering turned to the left.
Put trolley jack under suspension linkage and get the rear wheel 20mm off ground.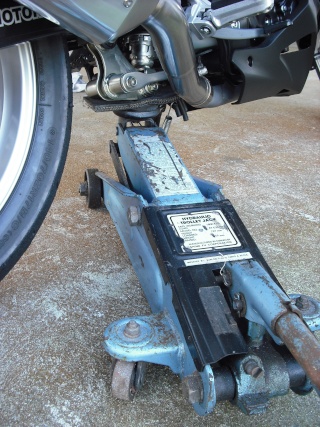 You DO NOT have to loosen the chain adjusters.
You DO NOT have to remove caliper.
Remove Axle nut with 24mm socket while holding axle with 19mm ring spanner.
Slide axle out while supporting wheel.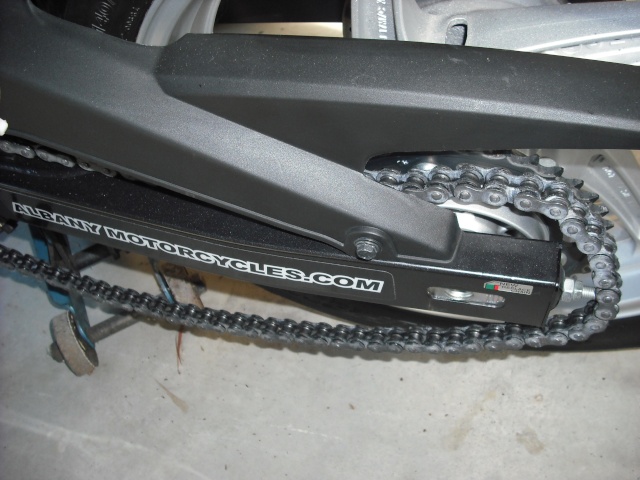 Allow wheel to move down to floor, this will make chain go slack.
Lift chain off to the left and hang it over the lhs.
roll wheel out to the rear.