Discussion Starter
·
#1
·
I've been thinking that this may be the best way to add a case to my CBR250R. If I can attach the E340 universal mounting plate to an extra passenger seat (or better yet, just the metal frame that attaches the seat to the bike) then with a twist of the key I can swap the passenger seat for the case or vice versa.
. He attached it to a spare seat, which may be difficult for us to get. I think if I could get just the steel frame from the cowl (as seen in the image below) and attach the universal mounting plate it would look cleaner and sit even lower on the bike.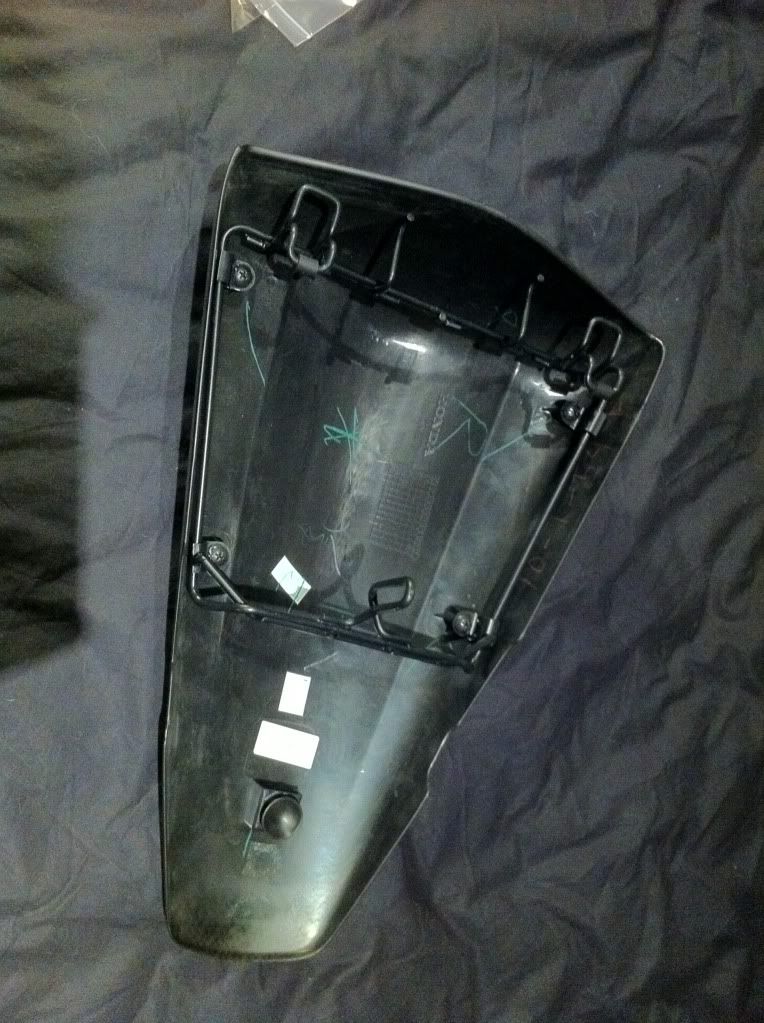 --Photo credit to Macca--
I'd prefer to have a mounted case instead of continuing to use a backpack. The E340 should be large enough to hold my laptop, work shoes, rain gear and miscellaneous odds & ends.
What does everyone think?
∞