Since this was the first trip my wife had taken on a bike, I tried to keep the daily mileage close to 200 miles. And since she is both a new rider AND on a bike that makes around 25 horsepower, I had planned a route that would keep us almost exclusively on two lane roads, mostly Wisconsin's "letter" country roads which are usually scenic, winding, and sparsely travelled. Roads that the CBR250r is very comfortable on.
We managed to pack most of our luggage into my Nelson Rigg tail bag. We each used a Cortech tank bag as well. We communicated via a Sena Bluetooth intercom system, and I cannot say enough about how well it worked and how much it added to our trip.
With the bikes prepped, gassed up, and packed, it was time to hit the road: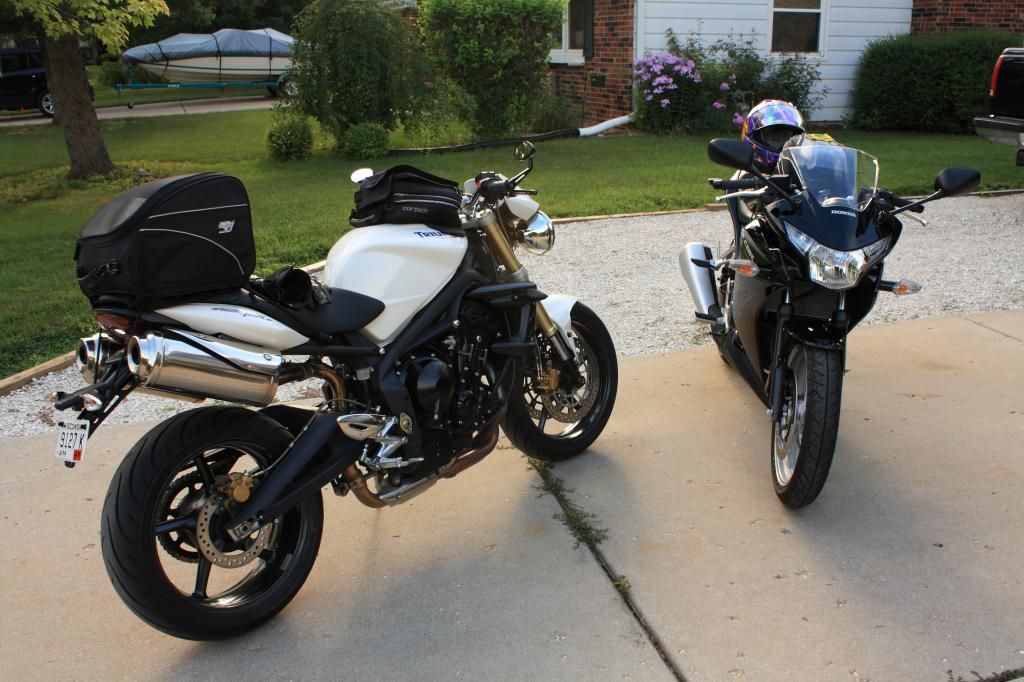 Our first order of business was to get out of town and away from the Milwaukee traffic. That meant a half hour ride to Mukwonago, where we stopped for a quick coffee and breakfast at Expresso Love Coffee.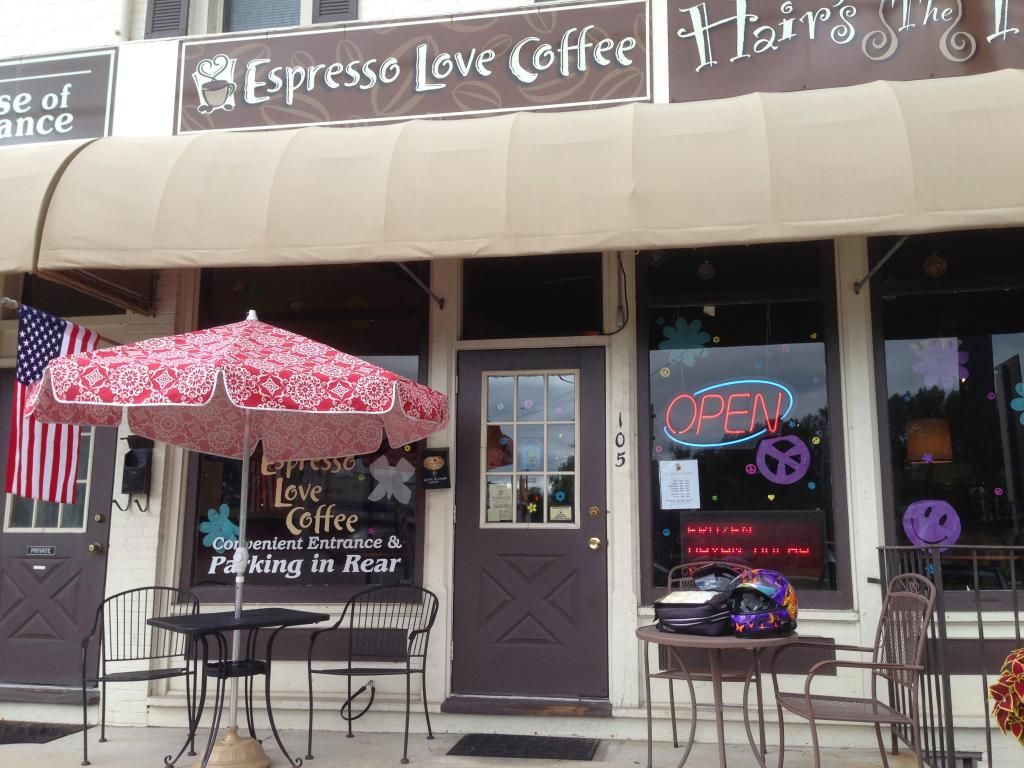 I was in my best ninja costume. I did get considerable numbers of quizzical looks. And yes, I am equally amazed to have gotten so lucky in the wife department.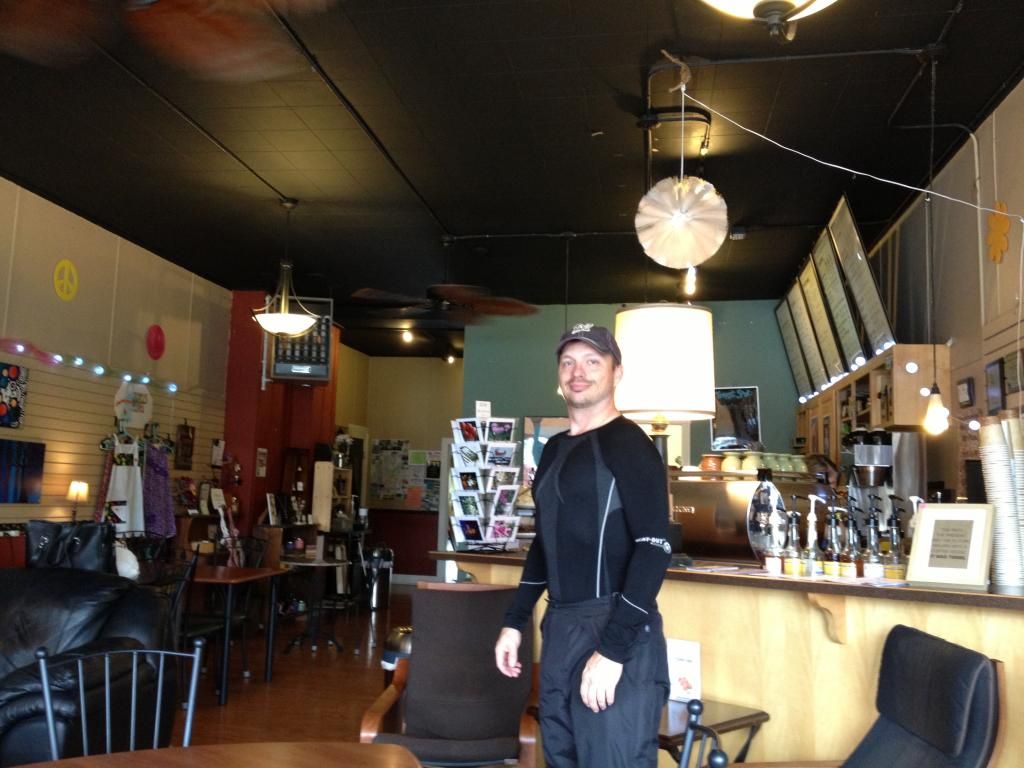 One other thing to keep in mind for this report. Some pictures are from my dslr, some are from my iphone 5, some are from my wife's iphone 4, and some appear to have been taken with the flintstone's device with the little bird that chiseled images into a rock.