May 1st was a holiday, combining the weekend & applying leave on Monday gives 4 days; good time to ride somewhere. Missing the Bekal fort last time (will start a thread as how it was missed), I thought this will help. This time, I'd a company too. I was in charge of the planning as the new rider was an expert in riding but still learning how to plan for the ride. So this was the map...
DAY ONE
We decided to meet at a mutually agreed location; when I started from home, this is what was on ODO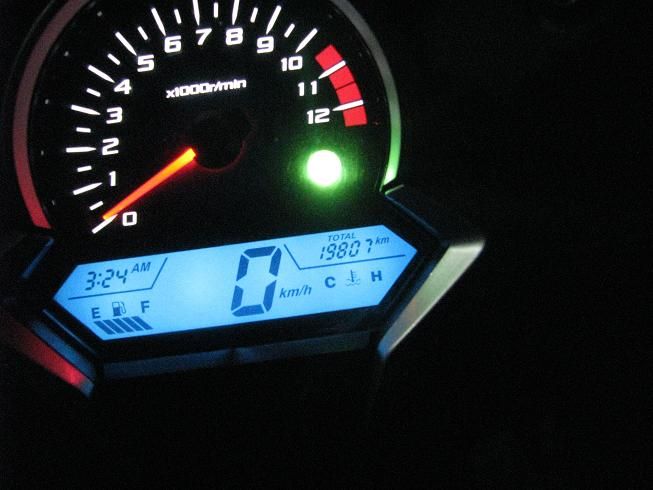 We kept riding & riding for over 200 Kms (125 mi) non stop while we were witnessing the beautiful Sunrise as how the sky turns from dark to red to pink & then finally we couldn't control the urge to stop & take pics...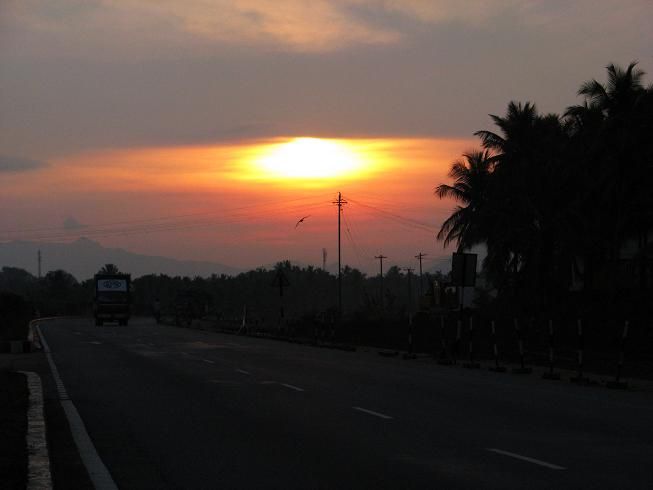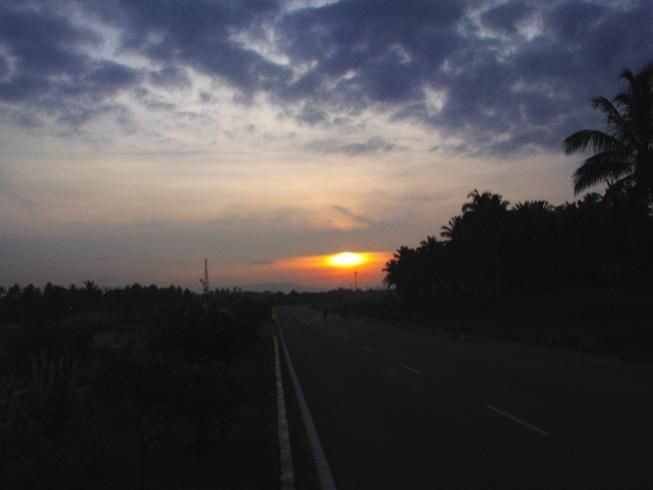 And then we kept riding & riding. We crossed the TN (Tamilnadu) border & entered to KA (Karnataka) state & kept riding. Had good B'Fast & then kept proceeding until we couldn't help stopping for beautiful scenery of the Gulmohar flower filled roads, the green fields; seriously...pics can't do justice.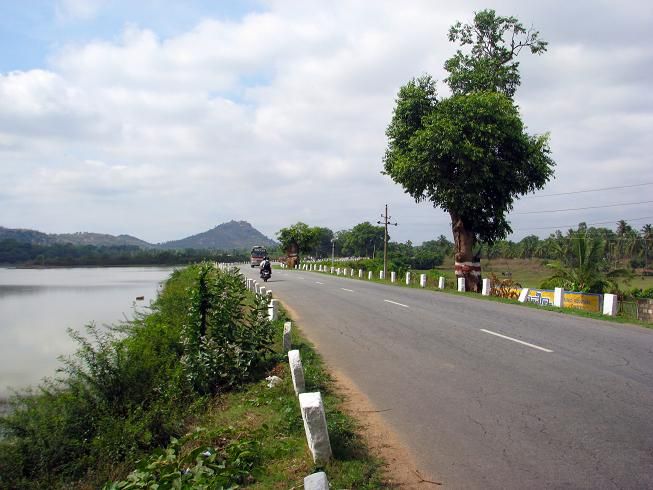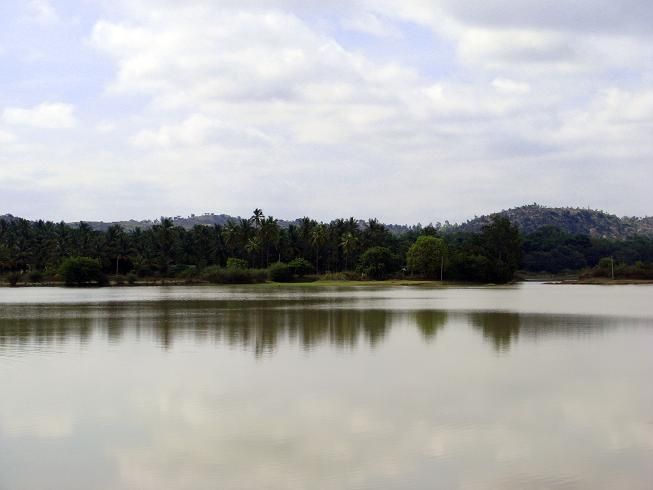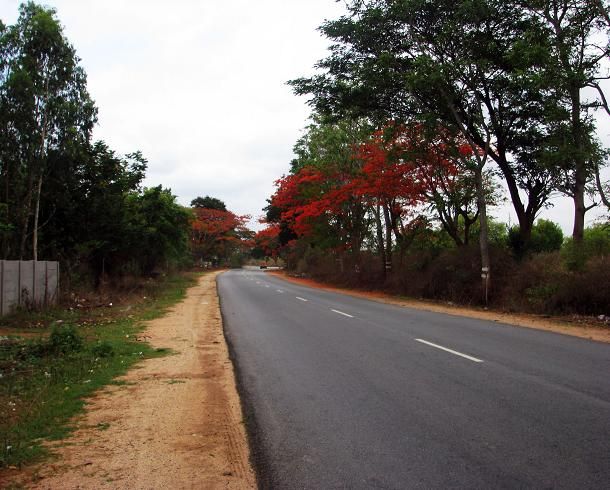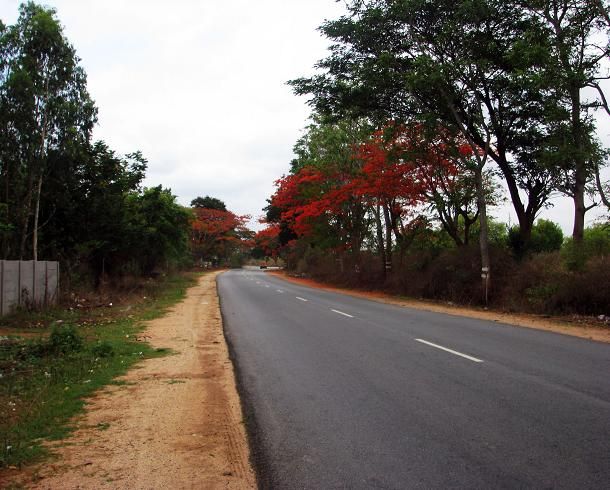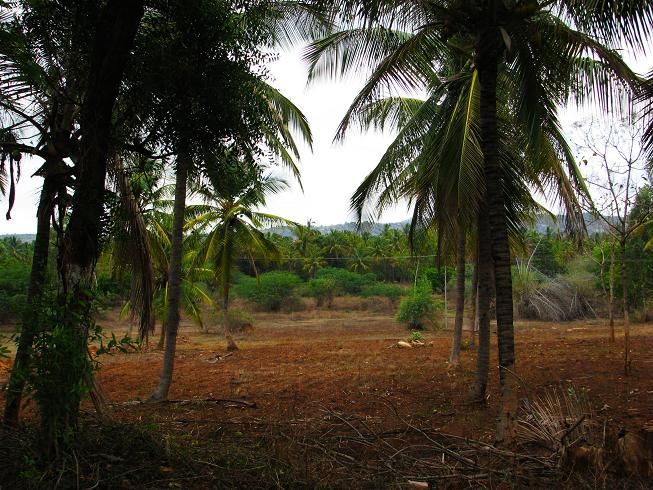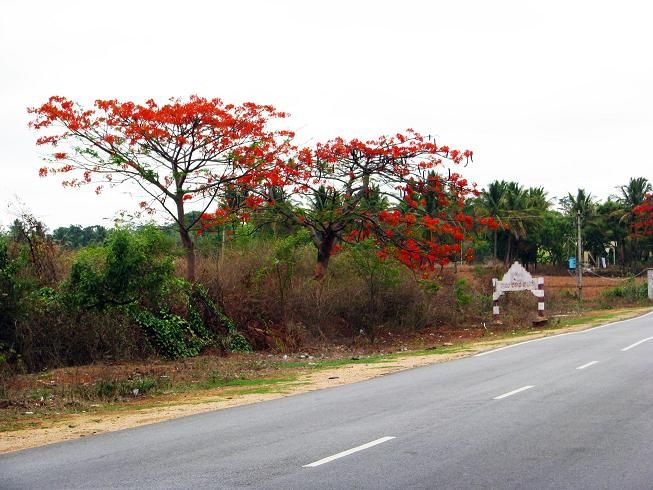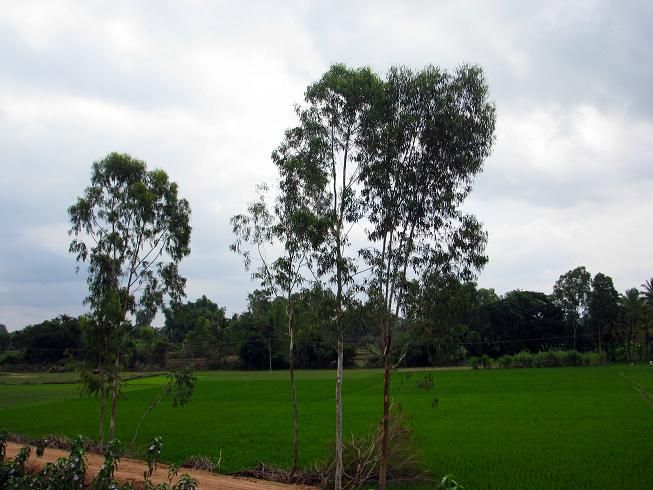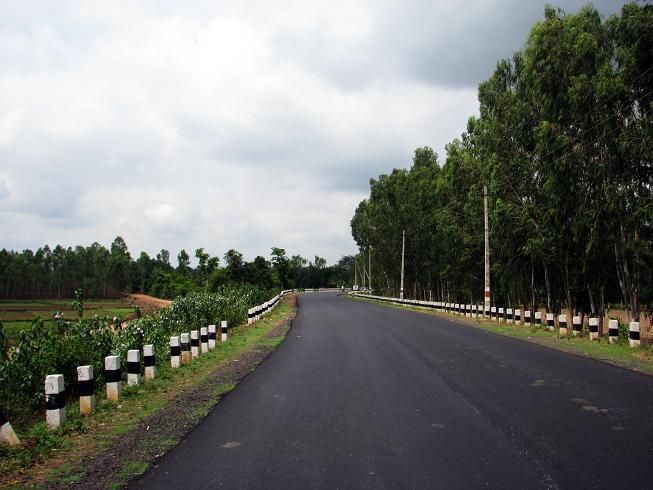 And then we were delayed reaching Mysore; what we should've reached in 2 hours, we reached in 4 hours. We made up that time riding non stop from Mysore to Madikeri & here're some fun we'd at Madikeri hills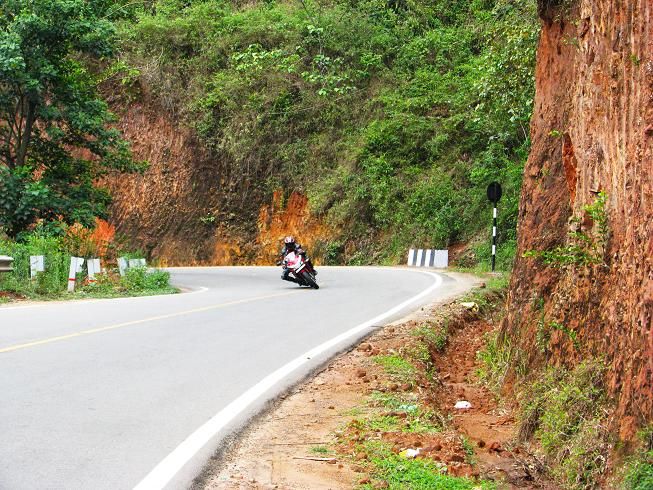 Its extremely difficult for anyone to differentiate between KL & KA; all the houses, scenery looks all the same everywhere
After Sulliya, we'd some hard time riding through the border; but soon the roads not only turned good, but also was made worth of riding through the blissed roads, this was right entering into the KL border.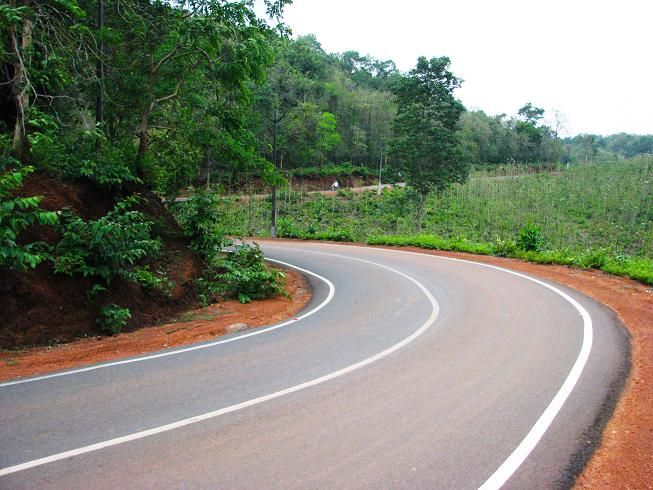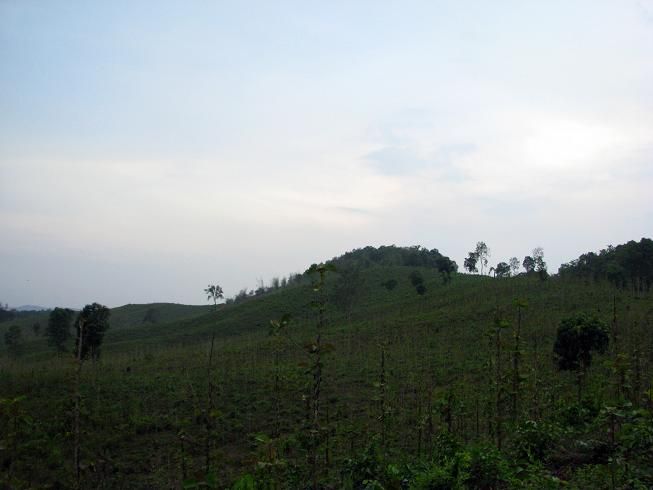 We soon reached Bekal & called it a day
Route Map of Day 1